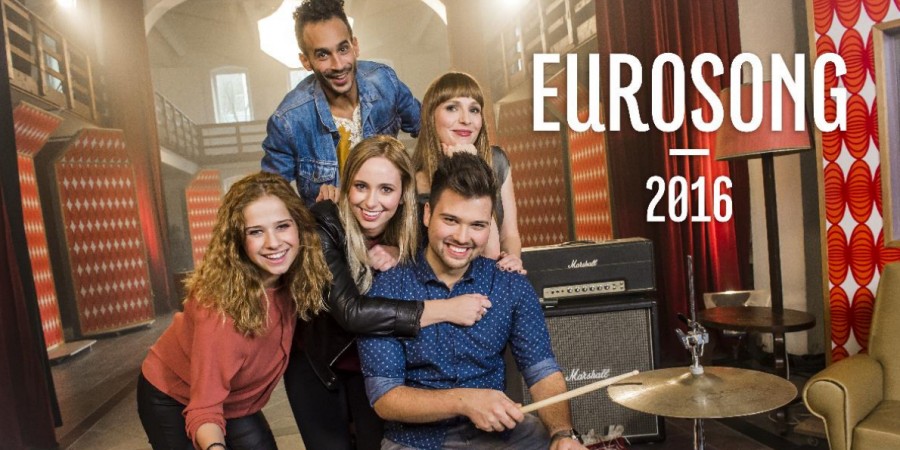 BELGIUM
Belgium tonight: Eurosong 2016 – song presentation
Tonight Eurosong 2016 has its second show in Belgium. The five contestants will present their songs
Last week the five contestants, Astrid Destuyver, Amaryllis Uiterlinden, Adil Araab, Laura Tesoro and Tom Frantzis sang their own cover version of a well-known Eurovision song, to show their singing skills, stage
presence and personality.
Tonight we will have the five songs presented by the artists:
Amaryllis Uiterlinden – "Kick The Habit"
Tom Frantzis – "I'm Not Lost"
Astrid Destuyver – "Everybody Aches"
Laura Tesoro – "What's The Pressure"
Adil Araab – "In Our Nature"
Eurosong 2016
Eurosong 2016 will have three shows:
3 January 2016: Introduction of the five contestants and their vocal talent. Contestants perform a cover of an existing Eurovision song
10 January 2016: Presentation of each contestants song for Stockholm
17 January 2016: Eurosong 2016
The three shows will be hosted by Peter Van de Veire. The members of the jury are:
- Stijn Kolacny (choir leader)
- Alexander Rybak (Norway - Eurovision 2009)
- Tom Helsen (singer and songwriter)
- Beverly Jo Scott (singer and songwriter)
- Hadise (Turkey - Eurovision 2009)
- Christer Björkman (Sweden - Eurovision 1992, head of delegation)
Belgium has been participating 57 times in Eurovision since the beginning in 1956. They won the contest in 1986 (Sandra Kim - "J'aime La Vie"), but finished last 8 times (two of them with Zero Points). Since the introductions of the Semi-finals in 2004 Belgium only qualified for the Grand Final 4 out of 12 times (In 2010 they came first in Semi-final 1).