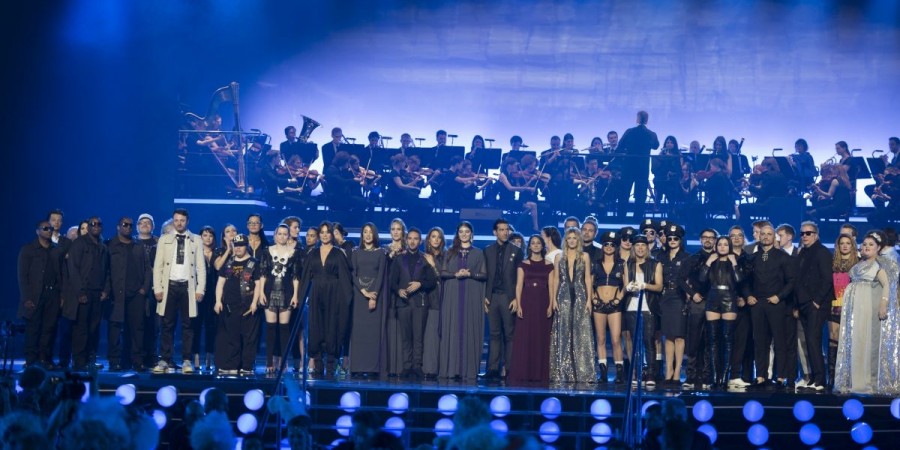 ESC 2015 Semi-final 1: The 10 songs qualified for the Grand Final
The happy 10 qualified for the Grand Final on Saturday: Armenia, Belgium, Greece, Estonia, Serbia, Hungary, Russia, Albania, Romania, Georgia



Eurovision Song Contest 2015 has begun! The first Semi-final just finished in Wiener Stadthalle. 16 songs competed for the 10 tickets to the Grand Final on Saturday 23 May 2015. The running order in the Grand Final will be determined by a draw (which part of the semi-final each country will compete) and the broadcaster ORF.


Semi-final 1 result
Running-order
Armenia
Face The Shadow

Genealogy

Genealogy
2
Belgium
Rhythm Inside

Loïc Nottet

Loïc Nottet
3
Greece
One Last Breath

Maria Elena Kyriakou

Maria Elena Kyriakou
6
Estonia
Goodbye to Yesterday

Elina Born & Stig Rästa

Elina Born & Stig Rästa
7
Serbia
Beauty Never Lies

Bojana Stamenov

Bojana Stamenov
9
Hungary
Wars For Nothing

Boggie

Boggie
10
Russia
A Million Voices

Polina Gagarina

Polina Gagarina
12
Albania
I'm Alive

Elhaida Dani

Elhaida Dani
14
Romania
De La Capăt / All Over Again

Voltaj

Voltaj
15
Georgia
Warrior

Nina Sublatti

Nina Sublatti
16
Moldova
I Want Your Love

Eduard Romanyuta

Eduard Romanyuta
1
Netherlands
Walk Along

Trijntje Oosterhuis

Trijntje Oosterhuis
4
Finland
Aina Mun Pitää

Pertti Kurikan Nimipäivät

Pertti Kurikan Nimipäivät
5
FYR Macedonia
Autumn Leaves

Daniel Kajmakoski

Daniel Kajmakoski
8
Belarus
Time

Uzari & Maimuna

Uzari & Maimuna
11
Denmark
The Way You Are

Anti Social Media

Anti Social Media
13
Voting & Points


Each of the countries participating in Semi-final 1 plus Spain, France, Austria and Australia.
Each voting country gave 1,2,3,4,5,6,7,8,10 and 12 points.
The detailed voting & points in Semi-final 1 will be revealed after the Grand Final on Saturday 23 May 2015.


Eurovision Song Contest 2015


The 60th Eurovision Song Contest takes place on 19, 21 and 23 May 2015. The contest is hosted by Vienna, Austria, and produced by the Austrian broadcaster ORF.


Place: Wiener Stadthalle, Vienna, Austria
Participants: 40
Semi-final 1: Took place on 19 May 2015 with 16 participants. The 10 songs with highest points advanced to the Grand Final
Semi-final 2: Takes place on 21 May 2015 with 17 participants. The 10 songs with highest points advances to the Grand Final
Grand Final: Takes place on 23 May 2015 with 27 participants; Austria (host), Australia (special guest), Big-5 (Germany, Spain, France, Italy and United Kingdom), 10 best from Semi-Final 1, 10 best from Semi-Final 2