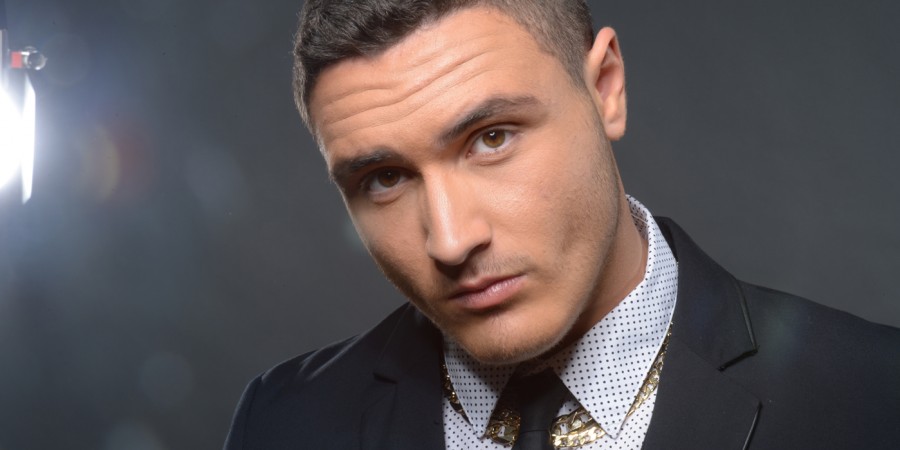 ISRAEL
Golden Boy of Israel: "Eurovision is my chance of a lifetime"
INTERVIEW: Nadav Guedj talks about the "Golden Boy", favorites, expectations and how he prepares for Eurovision Song Contest 2015
Nadav Guedj from Israel feels fortunate that he in such a young age (16 years old) has the opportunity to take part in Eurovision as he says to Eurovisionworld. So he isn't so anxious to reach the top.
The young Israeli star is a fresh and exciting new talent, recently won the TV talent show of his country, The Rising Star. Nadav wants to bring a powerful combination of European and Mediterranean sounds to the show.
What happens to the "Golden Boy" in your song?

»"Golden boy" is all about a broken hearted young guy who decides to get out of his bad mood by taking a break of three minutes and letting himself loose. The song is a "Middle Eastern Pop anthem" which fuses together contemporary Pop and R&B with the famous Middle Eastern ethnic beat.«
Do you like any of the other songs of this year's Eurovision?
»I heard many of the songs and my top favorite, right now, is the Australian entry (laughs)«
Are you a fan of Eurovision? Do you have a favorite song of all time?

»I don't really have one. While I grew up in Israel, I remember feeling excited about the competition and watching it every year. As I grew older and became a teenager, I found myself searching and listening to so many different kinds of music so I kind of lost track of the competition. This is the reason why I'm so blown away by the production and scale of the competition. I am so happy to be part of it.«
Israel has had interesting entries in the competition. Which one impressed you the most?

»I remember seeing the performances of Boaz in 2008 and Harel ska'at in 2010. I also remember myself singing their songs many days after the competition was over.«
Do you expect a high position in the final standings of Eurovision?

»I know I'm fortunate. Being only 16 years old I was given a chance of a lifetime to pursuit music, visit new places and meet so many different interesting people. This is why I'm super focused on the contest and practically spend every hour I get to prepare for the stage performance. I'll be happy with any place I get, as long as I know that I gave everything that I had and did my very best.«
Have you seen a dream of what place you might take?

»I really try not to think about that and just be thankful for the opportunity to participate in the competition.«
What is your opinion about the participation of Australia, a country that is outside of Europe?

»I think it's a great idea to open the competition to new countries that share the same spirit and love to music.«
Can you tell us more things about you, so the world get to know you better?

»Well, I was born in Paris, France, and my family moved to Israel when I was just three years old. Just a month ago, I won Israel's most watched TV reality music competition called "Hakochav Haba" (הַכּוֹכָב הַבָּא), which translates to "Rising star". Since then, everything has been such a whirlwind and I spend every hour I have practicing my dance moves, vocals, stage performance and doing interviews and media events. I love to get inspired by a wide range of genres and different kinds of music so I always listen to so many artists. I spend hours in front of my PC in search for new music. I hope to bring a fresh combination of European-Mediterranean sounds and influences to the contest.«
Have you got a personal favorite for this year's title?

»I really have no idea who would win. I hope we all just enjoy this amazing show and rock the stage (laughs).«
You can follow Nadav Guedj here:
Facebook: www.facebook.com/nadav.guedjnew
Twitter: @NadavGuedj
Instagram: www.instagram.com/nadavguedj/
YouTube: www.youtube.com/channel/UCTX_NQXdWx-80lZBQNVu1VQ
Israel has participated 37 times in Eurovision since debut in 1973. They have won the contest three times:
• 1978: Izhar Cohen and the Alphabeta - "Abanibi"
• 1979: Milk and Honey - "Hallelujah"
• 1998: Dana International - "Diva"
Israel has never ended last in the contest, but they failed to qualify for the Grand Final the last four years.