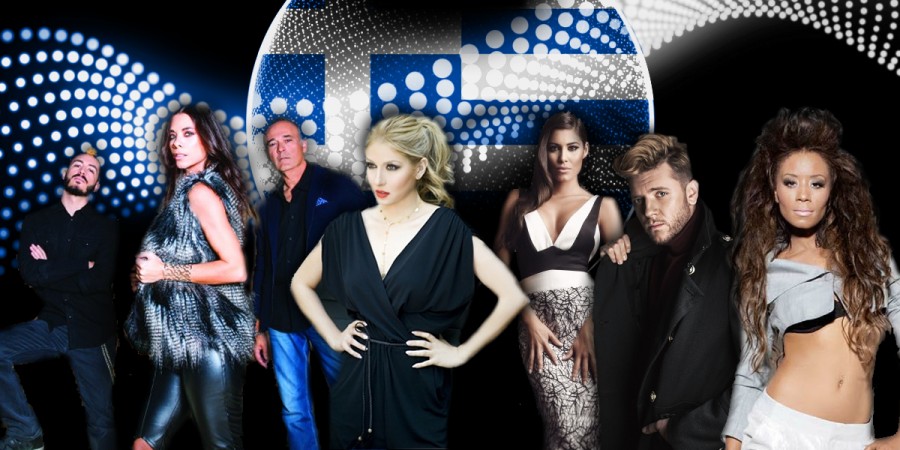 GREECE
Greece: Artists revealed
The artists for the Greek "Eurosong 2015 – a MAD show" has been revealed. The national selection in Greece takes place in March 2015
The Greek selection for Eurovision "Eurosong 2015 – a MAD show". It will take place in Athens in March 2015 and will be broadcasted live. NERIT & MAD TV today announced the artists that will compete for the victory and the honor of represent Greece at Eurovision Song Contest 2015 in Vienna.
Artists for Eurosong 2015
• Thomai Apergi
• Maria Eleni Kyriakou
• Barrice
• C Real
• Shaya
Eurosong 2015 – a MAD show
"Eurosong 2015 - a MAD show" will be held in March 2015 in Athens and will be broadcasted live. The hosts of the show are Mary Sinatsaki and Doretta Papadimitriou. The event is a collaboration between the official Greek broadcaster, NERIT, and the private music channel MAD TV. MAD TV is the producer and organizer of the show. There will be five songs competing for the ticket to Vienna.
Greece started its Eurovision adventure back in 1974, and has been participating in the contest 35 times until now. They won Eurovision Song Contest in 2005 with the song "My Number One" performed by Helena Paparizou. Since the victory they have been very successful in Eurovision. Greece, along with Russia and Romania have qualified for the Grand Final every single year since the introduction of the semi-finals back in 2004! Well done Greece! Since 2004 they have ended in top-10 nine out of 11 times. They never came last in the contest.