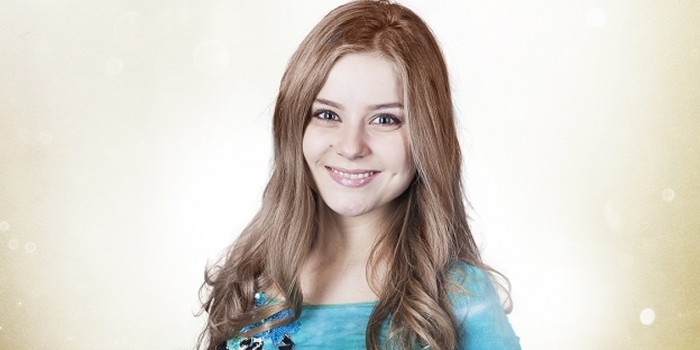 Iceland: María Ólafsdóttir wins Söngvakeppnin 2015
María Ólafsdóttir will represent Iceland at Eurovision Song Contest 2015 in Vienna with the song "Unbroken". Watch her performance here



The Final of Söngvakeppnin took place in Iceland this evening, and after two Semi-finals and one Final in Iceland, we now know the Icelandic entry for Eurovision Song Contest 2015 in Vienna: María Ólafsdóttir with the song "Unbroken". The song is written by Ásgeir Orri Ásgeirsson, Pálmi Ragnar Ásgeirsson and Sæþór Kristjánsson



María Ólafsdóttir - "Unbroken"



A total of seven songs performed in the Final of Söngvakeppnin. Three songs from each Semi-final, and one song awarded with a wildcard by an expert jury.

The evening was divided into two rounds: In the first round the seven songs performed, and a 50/50 combination of jury and televoting picked just two songs for the next round: Friðrik Dór and María Ólafsdóttir. In the second round Friðrik Dór and María Ólafsdóttir performed again, and here the winner was solely decided by televoting.


Söngvakeppnin 2015 results


• María Ólafsdóttir - "Unbroken" (Lítil skref)
• Friðrik Dór - "Once Again" (Í síðasta skipti)
• CADEM - "Fly" (Fyrir alla)
• SUNDAY - "Feathers" (Fjaðrir)
• Björn og félagar - "Piltur og stúlka"
• Elín Sif Halldórsdóttir - "Dance Slow" (Í kvöld)
• Haukur Heiðar Hauksson - "Milljón augnablik"


The jury in Söngvakeppnin 2015


• Einar Bárðarson (producer)
• Stefán Hilmarsson (Iceland 1988 & 1991)
• Jóhanna Guðrún Jónsdóttir (Iceland 2009)
• Sigríður Thorlacius (singer in the band Hjaltalín)
• Valdimar Guðmundsson (singer in the rock band Valdimar)





Iceland 2009 | Yohanna - "Is It True?"

Iceland's debut in Eurovision Song Contest was back in 1986, and has been participating 27 times since. Best result are two second-places with Yohanna in 2009 and Selma in 1999. Iceland is the only Northern European country that has yet to win the Eurovision Song Contest.