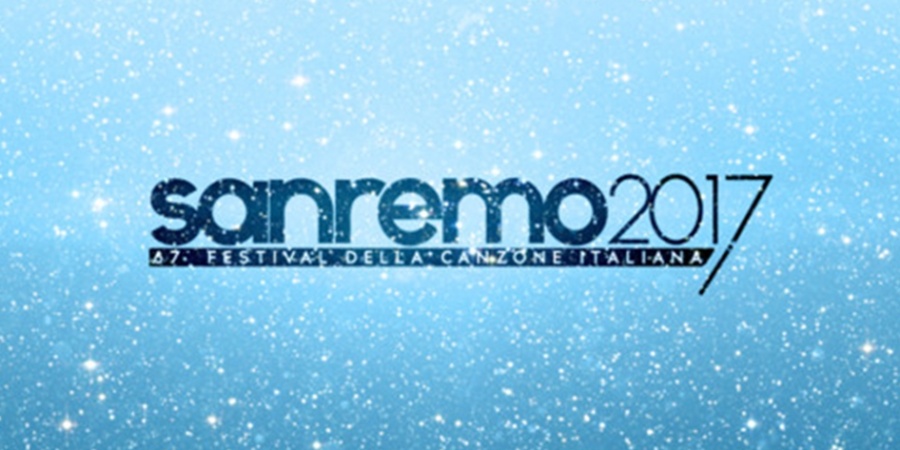 Italy: Sanremo 2017 Lineup
The lineup for Sanremo 2017 has been announced by the broadcaster RAI. 22 acts will compete in the Campioni category: One of them can be the Italian representative at Eurovision Song Contest 2017 in Kyiv



The Italian broadcaster RAI has announced the lineup for Sanremo 2017 - the 67th edition of the popular song festival.

Out of 800 entries, 22 acts have been selected to compete in the Campioni category. From this category the winner has the right to represent Italy at Eurovision Song Contest 2017 in Kyiv.


Campioni Category
Al Bano – "Di rose e di spine"
Alessio Bernabei – "Nel mezzo di un applauso"
Bianca Atzei – "Ora esisti solo tu"
Chiara Galiazzo – "Nessun posto è casa mia"
Clementino – "Ragazzi fuori"
Elodie – "Tutta colpa mia"
Ermal Meta – "Vietato morire"
Fabrizio Moro – "Portami via"
Firoella Mannoia – "Che sia Benedetta"
Francesco Gabbani – "Occidentalis karma"
Gigi D'Alessio – "La prima stella"
Giusy Ferreri – "Fatalmente male"
Lodovica Comello – "Il cielo non mi basta"
Marco Masini – "Spostato di un secondo"
Michele Bravi – "Il diario degli errori"
Michelle Zarrillo – "Mani nelle mani"
Nesli & Alice Paba – "Do retta a te"
Paola Turci – "Fatti bella per te"
Raige & Giulia Luzi – "Togliamoci la voglia"
Ron – "L'ottava meraviglia"
Samuel – "Vedrai"
Sergio Silvestre – "Con te"
Sanremo 2017


Sanremo 2017 has two sections:

Big Artists (Campioni) with 22 artists
Newcomers (Nuove Proposte) with 8 artists

The winner of the Big Artist section of Sanremo 2017 will be offered the option to represent Italy at Eurovision Song Contest 2017 in Kyiv.

Sanremo 2017 runs over 5 consecutive nights, and will be hosted by Carlo Conti at the Teatro Ariston in Sanremo, Liguria, Italy.


Sanremo 2017 schedule

Big Artists

Initial performances
Tuesday, 7 February 2017

The first show features the 20 Big Artists. These 20 entries will be performed for the first time, and the voting begins (50% press jury and 50% televote). No eliminations.

Semi-final 1
Wednesday, 8 February 2017

The 20 Big Artists will be split into two parts. The first part with ten of the Big Artists will perform on Night 2, and the voting continues. Best six qualifies directly to the Final.

Semi-final 2
Thursday, 9 February 2017

The second part of the Big Artists with the last ten entries will be performed and voted upon. Best six qualifies directly to the Final.

Covers night + Second chance
Friday, 10 February 2017

The 12 qualified finalists will perform a cover of a known Italian song. The 8 non-qualified entries will perform again, and the best 3 will qualify to the Final.

Final
Saturday 11 February 2017

The 15 finalists will all perform in this evening's Final of Sanremo 2017. The 3 best will advance to the Super Final. The winner of Sanremo 2017 will be decided by 50% press jury and 50% televote.


Sanremo winner and Eurovision


The winner of Sanremo Big Artists have the option to represent Italy at Eurovision Song Contest 2017 in Kyiv. If the winner declines to go to Kyiv then RAI will internally select another participant. This was the case last year, when Stadio won Sanremo 2016 with 43% of the votes in the Final. They couldn't compete in Eurovision 2016, so the runner-up Francesca Michielin was offered the ticket to Stockholm with her Sanremo entry "No degree of separation", finishing 16th at Eurovision 2016.

Sanremo 2017 will be aired on Rai 1 and Rai HD.

The full set of rules and regulations can be seen on sanremo.rai.it



Eurovision 2017 will be Italy's 43rd contest. They have won twice, in 1964 with the song "Non Ho L'étà" and in 1990 with "Insieme: 1992". Worst result was in 1966 where they finished last.

The most known song is "Nel Blu Dipinto Di Blu" or better known as "Volare" from 1958. It is also the most covered Eurovision Song Contest song. The song has been covered by famous stars such as Dean Martin, Cliff Richard, David Bowie and many more.

Italy had a long pause from Eurovision Song Contest from 1998 to 2010. Since then Italy has been a"Big-5"-country, automatically qualifying for every year's Grand Final.