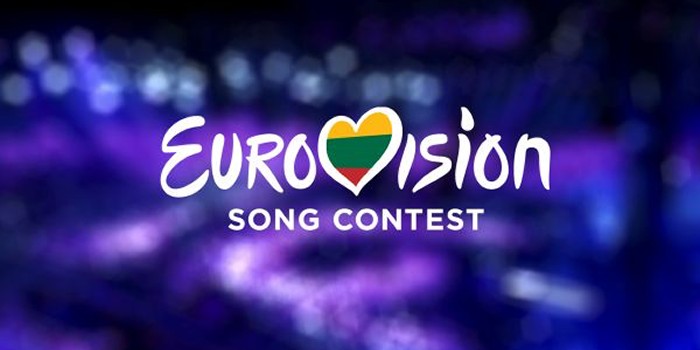 Lithuania: Eurovizijos 2017 on 11 March
The Lithuanian broadcaster LRT has revealed the format and participants of "Eurovizijos 2017": 50 contestants and 10 shows. Final on 11 March 2017



The 2017-edition of the marathon selection, Eurovizijos, in Lithuania will take place in January, February and March 2017. A total of 10 shows will be held from 7 January 2017 to 11 March where the final of Eurovizijos 2017 will determine the Lithuanian representative at Eurovision Song Contest 2017 in Kyiv, Ukraine.


Last year, some of the participants complained that the selection phase was too long and they had to perform often, so this year the artists will appear in one of the first four shows, and if the artist proceeds to the next round, then again in the fifth show. Half of the artists will be relegated in the first four shows. Therefore, some artists will appear in the shows only once, but at least nobody will get tired

Lauras Lučiūnas, producer of Eurovizijos, LRT



Eurovizijos 2017 participants
Golden monkeys
Otreya
Augustė Vedrickaitė
Edgaras Lubys
Tadas Rimgaila & Tina
Sasha Song
RūtaAndruškevičiūtė
Benas Malakauskas
Audrius Petrauskas
Justin 3
Dagna Kondratavičiūtė
Paula Valentaitė
Valdas Lacko
Monika Mėčiūtė
Rugilė Daujotaitė
Kotryna Juodzevičiūtė
Deividas Žygas
Mia
Rasa Kaušiūtė
Lawreigna
Varjetė
E.G.O.
Gabrielius Vagelis
Ieva Zasimauskaitė
Vidas Bareikis
Marius Petrauskas
Milda Martinkėnaitė & Saulenė Chlevickaitė
Lolita
Fusedmarc
Erika Astrauskaitė
Hit
Virgis Valuntonis
Gražvydas
Greta Zazza
Vilija Matačiūnaitė
Dovydas Petrošius
Strėlės
Alanas Chošnau
Valerija Iljinaitė
Ruslanas Kirilkinas
Vlad Max
Queens Of Roses
Evaldas Vaikasas
Elvina Milkauskaitė
Aistė Pilvelytė
Julija Jegorova
Audrius Janonis
Soliaris
Rasa Vaštakaitė-Shiny Raia
Neringa Šiaudikytė
Eurovizijos 2017 Calendar


A total of ten shows will be held:


Show 1: 7 January
Show 2: 14 January
Show 3: 21 January
Show 4: 28 January
Show 5: 4 February
Show 6: 11 February
Show 7: 18 February
Show 8: 25 February
Semi-final: 4 March
Final: 11 March

In the first four shows televoters and a jury decides which contestants will proceed to the next round. From the fifth show onwards, an international jury is added to the televoters and jury.





Lithuania 2006: LT United - "We Are The Winners"

Lithuania has been taking part of Eurovision Song Contest 17 times since its debut in 1994.

The debuting year 1994 Lithuania ended last, and the best result is from 2006 where LT United performed the iconic song "We Are The Winners (of Eurovision)". It didn't win though, but went 6th. Since the introduction of the Semi-finals in 2004, Lithuania has been in Eurovision every year, but only qualified for the Grand Final eight times.

With both Estonias victory in 2001 ("Everybody") and Latvias victory in 2002 ("I Wanna"), Lithuania is the only Baltic country that haven't won Eurovision Song Contest.