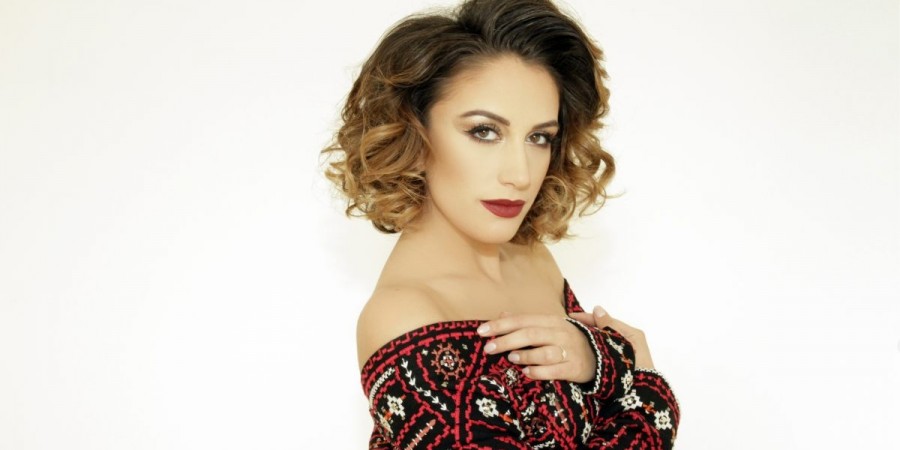 ALBANIA
Presenting Albania 2015: Elhaida Dani - "I'm Alive"
This years Albanian singer is, despite her young age, highly experienced in music competing. Elhaida Dani will represent Albania in Vienna with the song "I'm Alive". But that wasn't the song that won the Albanian selection. Read about her background, song change and her song
Elhaida Dani is 22 years old, comming from the northern part of Albania. She won the talent-show "Star Akademi Albania" in 2009, and "Top Fest" in 2012. Later the same year she participated in "The Voice of Italy" and won the show, taking 70% of the Italian public votes.
She has been singing since she was four years old, and started playing the piano when she was six. She has been studying Musicology at the "University of Arts" in Tirana. She has never studied singing, but as she has said in an interview: »I received my voice as a gift. So I would like to use it not as a tool but only as the mean to express what I feel and what I am.«
Impressed half of Europe

The website of the year in United Kingdom, mirror.co.uk, wrote in their article about Eurovision Song Contest acts that Elhaida Dani is one of the strongest vocalists in the competition. They mentioned that the singer has already impressed half of Europe and that whether she's a strong enough performer to convince Europe to vote for her is something that is yet to be decided, but you'd be a fool to count her out. They also opened a poll for the fans of Eurovision with the question "What score would you give Elhaida Dani's I'm Alive?" and momentally 75% of them have chosen to give her the maximum of 12 points.
Winner of Festivali i Këngës – and change of her song
She participated in the 53rd "Festivali i Këngës" in 2014, hoping to represent Albania in Eurovision Song Contest 2015 - And she won! On 28 December 2014 the final was held, and she won with the song "Diell" out of 28 entries. Two months later she announced that she changed her song for Vienna to "I'm Alive".
The decision for changing the song was taken by the author of the original song. Elhaida has later said about the song change: »We had an international audience always in mind and I hope the song will meet its expectations.«
I'm Alive
The song " I'm Alive" has gained popularity among fans all over Europe. It has reached #71 on the European Top 100 singles chart, and has also entered the charts in Finland, Switzerland, Sweden and Italy.
The song is a true love ballad: »You're my everything, all that I need. You shut down my dreams, but I'm not gonna cry. You live within me, 'cause I'm alive.« See the complete lyrics for I'm Alive here.
I'm Alive is written by the Kosovo Albanian music producers Zzap & Chriss.
Music competitions winnings
Best New Artist of the Festival "Suncane Skale" in Herceg Novi, Montenegro.
Best Singer of the festival "Zlaten Kesten" Festival in Petric, Bulgaria.
The Best Melody of the Albanian National Festival.
Winner of the eighth edition of the festival "George Grigoriu" Braila, Romania.
Winner of "Grand Prix" in the festival "Nova Musica" in Gorna Oriahovitsa, Bulgaria.
Winner of the festival "Champions League", Romania.
Senior Trophy and the First Price in the National Festival "Mihai Traistariu" in Romania.
Grand Prix of the Silver Yantra Festival, in "Veliko Turnovo", Bulgaria
Winner of "Top Fest" in Albania, winner of the "Best New Artist"
You can follow Elhaida here:

Website: www.elhaidadani93.com
Facebook: www.facebook.com/elhaidadani93
YouTube: www.youtube.com/elhaidadani93
Twitter: @elhaidadani93
Since its debut in 2004, Albania has been participating in Eurovision Song Contest every year. Best result is a 5th place in 2012. Out of the 11 times Albania has participated, it has qualified for the final 6 times.