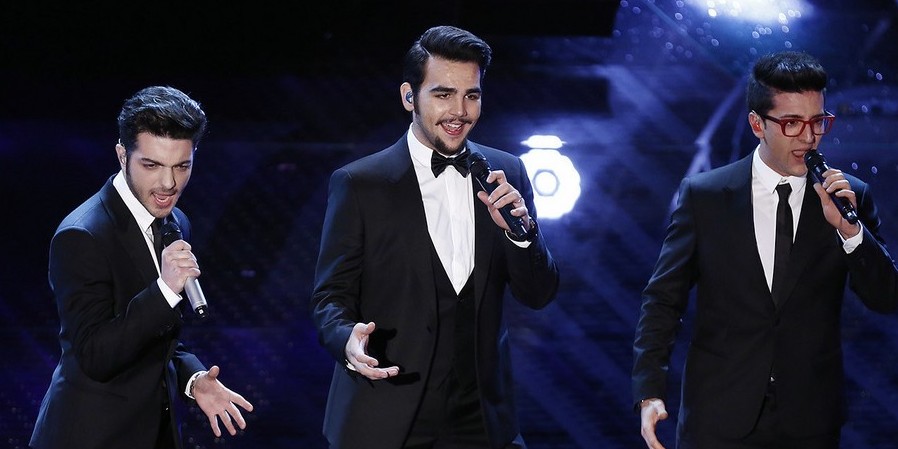 ITALY
Presenting Italy 2015: Il Volo - "Grande Amore"
INTERVIEW: Talking about their status as favorites, San Marino and cutting the song down to 3 minutes
Il Volo (English: "The Flight") is a pop-opera trio from Italy, who met in an Italian talent show, "Ti Lascio Una Canzone" back in 2009. Since then they have performed all over the world with huge succes. The three members Piero Barone, Gianluca Ginoble and Ignazio Boschetto have become like brothers.
They won the 65th edition of Festival di Sanremo back in February, with the opera ballad "Grande Amore", and confirmed shortly after that they would represent Italy at Eurovision Song Contest 2015 in Vienna.
Eurovision favourites
Il Volo, hope that they can touch people with their song "Grande Amore", and one of their goals have always been to represent Italy in Eurovision.
Did you know anything about Eurovision before Sanremo?

»Yes, on our European trips we have always heard of Eurovision, so for us taking part to this event will be the best way to go back on the European stage.«
How does it feel like to come on stage as a favourite?
»We are happy to be among the favourites but we will go with the spirit of the competition, but above all we will go there to have fun and get the people who listen to be touched.«
There will be another contestant who came from the Italian TV-show "Ti Lascio Una Canzone", Michele Perniola from San Marino. Do you know him?

»Yes, we do know him and we wish him a big "break a leg" for his participation.«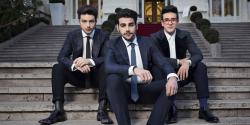 How was it to cut the song to 3 minutes for fulfilling the rules of Eurovision? Why did you choose to cut a verse and not a chorus? Were there many alternatives?
»We tried different alternatives, but at the end we decided together to sing this version, even because in the chorus we sing all the three of us and we know very well that our strength is when we combine our three voices.«
Did you listen to some of the other songs competing in the contest? If so what did you like most?
»Yes, we listened to almost all the songs, they are all very good and exciting.«
At the end, what is the Italian Eurovision song that you liked most?

»To tell the truth, we don't have a favourite song, because we listen a lot to our Italian colleagues who are famous abroad like Bocelli, Zucchero and many others.«
You can follow Il Volo here:
Homepage: www.ilvolomusic.com
Facebook: www.facebook.com/ilvolomusic
Twitter: @ilvolo
Instagram: www.instagram.com/ilvolomusic/
YouTube: www.youtube.com/user/IlVoloVEVO