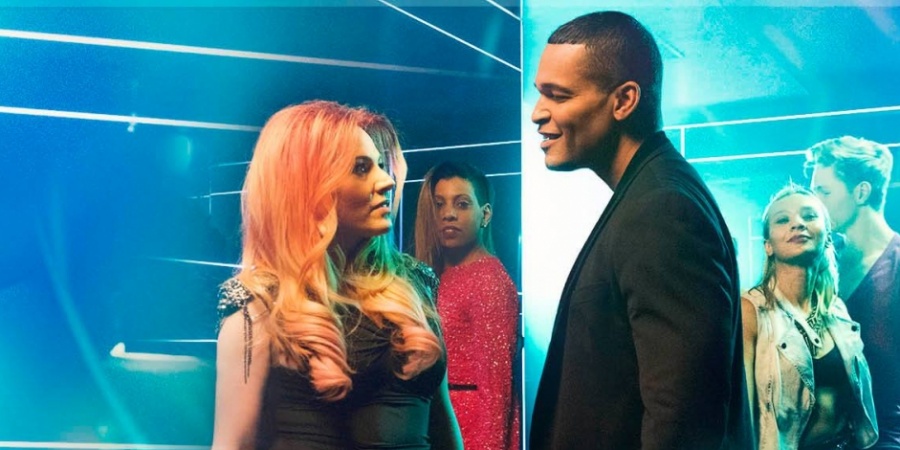 San Marino: Valentina Monetta & Jimmie Wilson for ESC 2017
Valentina Monetta is back! San Marino's artists and song for Eurovision Song Contest 2017: Valentina Monetta & Jimmie Wilson with a Ralph Siegel song



The Sammarinese broadcaster, SMRTV, has revealed that Valentina Monetta & Jimmie Wilson will represent San Marino at Eurovision Song Contest 2017 in Kyiv. Valentina Monetta & Jimmie Wilson will sing the song "Spirit Of The Night".




"Spirit Of The Night" is composed and produced by Ralph Siegel, with lyrics by Steven Barnacle and Jutta Staudenmayer. This song "Spirit Of The Night" is Siegel's 25th song participating in Eurovision Song Contest! The latest one was the 2015 Sammarinese entry "Chain of Lights" by Michele Perniola and Anita Simoncini.

It is the fourth time that Valentina Monetta represents San Marino at Eurovision Song Contest, competing in 2012, 2013 and 2014, and she is the only Sammarinese who qualified for the Grand Final. That happened in Copenhagen 2014 with the song "Maybe (Forse)", also penned by Ralph Siegel.

Jimmie Wilson is an actor and singer, staring in various musicals like "Sisterella" by Michael Jackson and in the role of Barack Obama in the Musical "Hope".

Follow Valentina Monetta:

Facebook: @valentinamonettaofficial
Twitter: @vmonetta2012
YouTube: ValentinaMonetta

Follow Jimmie Wilson:

Facebook: Jimmie-Wilson-15936209409...
YouTube: UCtY5kjcRtxvzyP2zy...
Instagram: jimmie_wilson13


San Marino: New voting rules, or we're out of Eurovision


In February 2016 the SMRTV Director Carlo Romeo protested against the new voting system that was introduced in Stockholm 2016 by EBU, saying that the new rules are unacceptable, and discriminates small countries.


The protest came just five days after the new voting system was revealed by EBU. Under the old voting system all the points from San Marino were decided by a jury in San Marino, because San Marino is too small to have a valid televote.

In the new voting system there have to be both jury and televotes. So if a country is too small to deliver valid televotes, the televotes will be made up by a mysterious "substitute result" – calculated by a pre-selected group of countries – which is kept secret!

In the protest SMRTV raised doubts whether San Marino would participate in Eurovision 2017 if the voting rules weren't changed. EBU have answered San Marino that there will be no changes in the voting rules for Eurovision 2017



San Marino 2016: Serhat - "I Didn't Know"



San Marino is one of the newest – and smallest Eurovision countries. They have been participating seven times since their first Eurovision Song Contest in 2008. But not with great succes. In six out of seven participations they didn't manage to qualify for the Grand Final. San Marino qualified for the Grand Final for the first – and only – time in 2014. The worst result was in 2008, where they came last in their Semi-final.