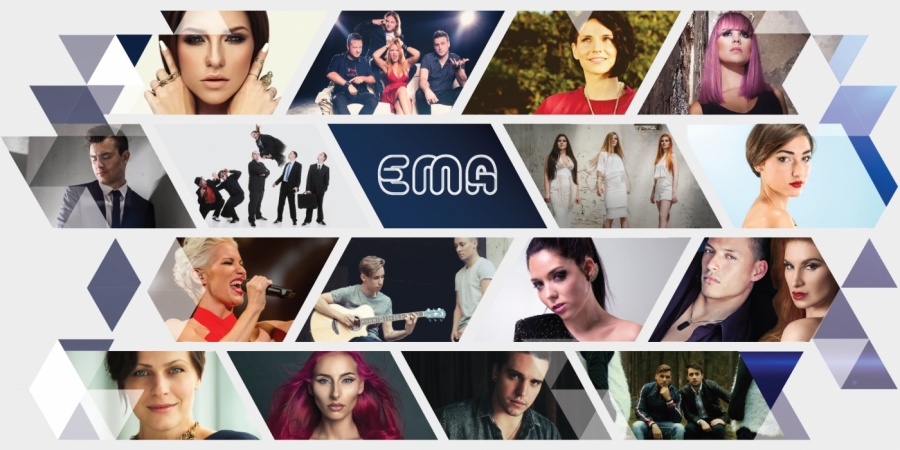 Slovenia: EMA 2017 artists and dates announced
The Slovene national broadcaster RTVSLO has announced the 16 participants for EMA 2017. There will be two semi-finals and one final. The national final is set for 24 February 2017



UPDATE 24 January 2017:
Amaya withdraws – replaced by Clemens

UPDATE 31 January 2017:
Running order for the semi-finals updated


16 participants will compete in EMA 2017 in Slovenia, for the ticket to Eurovision Song Contest 2017 in Kyiv, Ukraine.

There will be two semi-finals, each with eight songs competing. The best four songs from each semi-final qualifies to the final


EMA 2017 participants


Semi-final 1
17 February 2017


KiNG FOO – "Wild Ride"
Nika Zorjan – "Fse"
Tosca Beat – "Free World"
Lea Sirk – "Freedom"
Sell Out – "Ni panike"
Zala Đurić Ribič – "Lalalatino"
Alya – "Halo"
Omar Naber – "On My Way"


Semi-final 2
18 February 2017


Clemens – "Tok ti sede"
Raiven – "Zažarim"
Kataya & Duncan Kamakana – "Are You There"
BQL – "Heart of Gold"
Ina Shai – "Colour Me"
United Pandaz & Arsello feat. Alex Volasko – "Heart to Heart"
Tim Kores Kori – "Open Fire"
Nuška Drašček – "Flower in the Snow"

Final
24 February 2017


Top-4 from Semi-final 1
Top-4 from Semi-final 2
Voting


Semi-finals: Four songs from each of the two semi-finals will qualify to the final. Two of the finalists will be decided by a jury, and two will be decided by televoting.

Final: The winner of EMA 2017 will be decided by 50/50 juries/televoting. The juries in the final consist of six regional juries.



Slovenia 2015: Maraaya - "Here for You"



Slovenia had its debut in Eurovision Song Contest 1993, and since then participated 22 times in Eurovision. They have never won the contest, and the best result for Slovenia is two 7th places in 1995 and 2001. Since the introduction og Semi-finals in 2004, Slovenia only managed to qualify for the Grand Final 4 times out of 13.