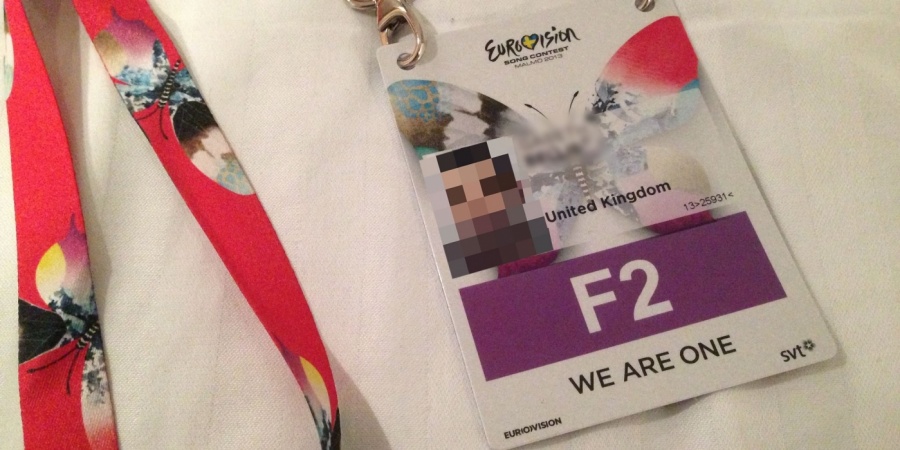 F2-accreditation from Eurovision 2013 in Malmö
Stockholm: 2315 have applied for fan accreditations
A total of 2315 fans have applied for a fan accreditation (OGAE accreditation) giving access to Euroclub at Eurovision Song Contest 2016 in Stockholm. All who applied will be approved, if they meet the criteria of being a current OGAE member



UPDATED 11 April 2016:
Second registration period open 13 April to 15 April


The application for the fan accreditations (OGAE accreditation) for Eurovision Song Contest 2016 in Stockholm closed on 31 March 2016. Now OGAE international will review all the applications.

A total of 2315 fans have applied for OGAE-accreditations, which is fewer than the 2550 available OGAE-accreditations. This means that all who have applied – and meet the requirement of being a current OGAE member - is approved for an OGAE-accreditation, according to OGAE Sweden (Melodifestivalklubben).


A confirmation mail will be sent out to all approved OGAE members around 15 April 2016. When all current applications has been reviewed the registration site will open again, to fill the spots with OGAE members who missed the first deadline.



How to get access to Euroclub for OGAE fans


The second registration period is open from 13 April 9:00 CET to 15 April 18:00 CET
There will be 235 extra accreditations for OGAE members
Registration form online: stockholm.se/euroclubaccreditation
If your application is approved, you will get an e-mail with more information about how the payment process works for your Euroclub pass for 500 SEK.
You will be notified around two weeks after the period has closed.
The payment will be made through an e-service.
Retrieval of the fan accreditation to EuroClub occurs in Stockholm, at the Globe Arena, next to the press center at Hovet. The accreditation center will open on 4 April.

A total of 2,550 fans have the opportunity to get an OGAE-accreditation for Eurovision Song Contest 2016 in Stockholm. In the first registration period,a total of 2,315 fans applied for OGAE-accreditations.

An OGAE-accreditation costs 500 SEK (≈ 53 €) and gives free access to both Euro Fan Café and EuroClub from 2 - 14 May, including the magnificent opening ceremony on 8 May and the closing ceremony immediately after the final.

You could only apply for an OGAE-accreditation if you are member of an OGAE fan club. Your application will be answered immediately after the registration period has ended.
Euroclub bigger than ever


When Eurovision was held in Malmö in 2013, the Euroclub was open to 1500 accredited fans, including press. This year, that number will be doubled to 3000 fans, including the press accredited and delegations. All the fans who are member of one of the official OGAE fan clubs and have been approved for a special OGAE-accreditation will have access.

»There will be people from all over the world to be a part of this event. Therefore it is amazing that the city of Stockholm as the first host city invites all OGAE fans to solve the accreditation to Euroclub, the official party venue for artists, delegations and media«, says Swedish Head of Delegation, Christer Björkman.

Euroclub will have three additional bars and a large stage where the participating artists will perform.