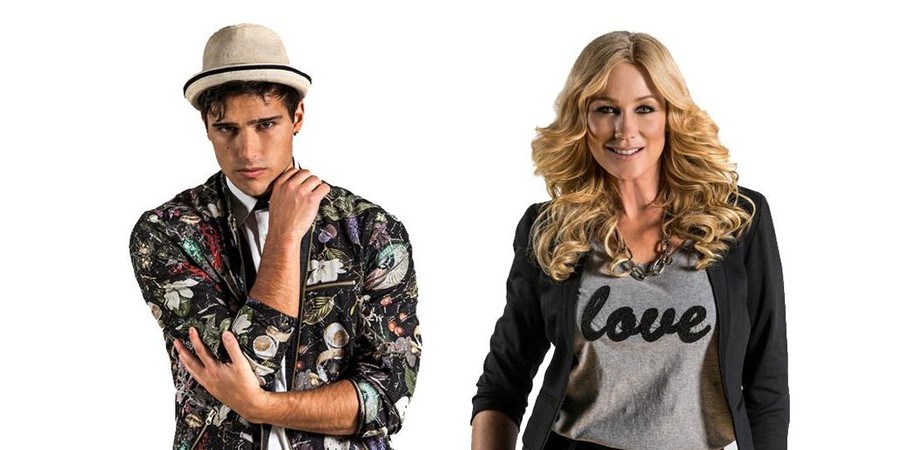 Sweden: First 2½ finalists in Melodifestivalen
Tonight the first heat of Melodifestivalen 2015 took place in Göteborg. Seven acts performed live, and two songs qualified directly to the final. Two songs were selected for the "second chance" show.




This years Melodifestivalen has begun!
The opening was a duet sung by the hosts: Sanna Nielsen (Sweden 2014) & Robin Paulsson, and quickly after the first contestant was on stage. The first heat (deltävling) had two winners directly qualified for the final: Eric Saade and Jessica Andersson, and two acts for the "second chance": Dolly Style and Behrang Miri.


Semi-final 1, Göteborg


• Eric Saade - "Sting" (Finalist)
• Jessica Andersson - "Can't Hurt Me Now" (Finalist)
• Dolly Style - "Hello Hi" (Second chance)
• Behrang Miri feat. Victor Crone - "Det rår vi inte för" (Second chance)
• Molly Pettersson Hammar - "I'll Be Fine"
• Daniel Gildenlöw - "Pappa"
• Rickard Söderberg & Elize Ryd - "One By One"


Melodifestivalen 2015


The format for this years Melodifestivalen is almost the same as previous years:
Each of the 4 heats qualifies 2 songs directly to the final
Each of the 4 heats qualifies 2 songs to the "second chance"-show
In the "second chance" 4 songs will be selected for the final

• 7 February: Melodifestivalen deltävling 1, Göteborg
• 14 February: Melodifestivalen deltävling 2, Malmö
• 21 February: Melodifestivalen deltävling 3, Östersund
• 28 February: Melodifestivalen deltävling 4, Örebro
• 7 March: Melodifestivalen andra chansen, Helsingborg
• 14 March: Melodifestivalen Final, Stockholm





Sweden 1999 | Charlotte Nilsson - "Take Me To Your Heaven"

Since 1958 Sweden has participated 54 times in Eurovision Song Contest with great succes. They have won the contest 5 times:
• 1974: Abba - "Waterloo"
• 1984: Herreys - "Diggi-loo Diggy-ley"
• 1991: Carola - "Fångad Av En Stormvind"
• 1999: Charlotte Nilsson - "Take Me To Your Heaven"
• 2012: Loreen - "Euphoria"

They came last two times (1963 and 1977), and since the introduction of the Semi-finals in 2004 Sweden managed to qualify for the Grand Final 10 out of 11 times! (only skipped the qualification in 2010)