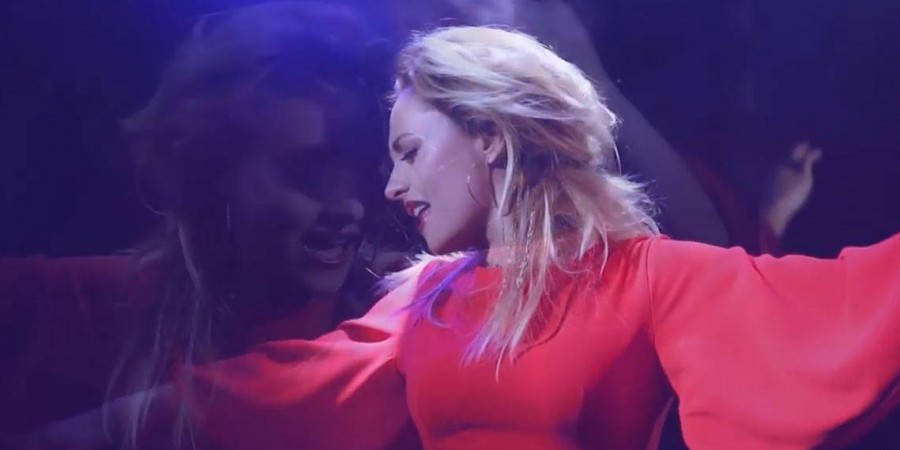 ALBANIA
The first song for Eurovision 2016 selected
Eneda Tarifa wins Festivali i Këngës in Albania. The first song for Eurovision 2016 in Stockholm is known: Eneda Tarifa will represent Albania with the song "Përrallë"
After three days of music, the 54th Festivali i Këngës ended tonight with Eneda Tarifa as the winner. She will represent Albania at Eurovision Song Contest 2016 in Stockholm with the song "Përrallë".
Eneda was picked by a seven member jury appointed by the public broadcaster RTSH. She will sing the song "Përrallë" in Stockholm, if it's not changed before Eurovision like last year's song.
Eneda Tarifa is the ninth participant to be selected for Stockholm, together with Douwe Bob, Highway, Iveta, Minus One, Kaliopi, Deen-Dalal-Ana, Sergey and Young Georgian Lolitaz.
Festivali i Këngës result
Eneda Tarifa - "Përrallë"
Aslajdon Zaimaj - "Merrmë që sot"
Flaka Krelani - "S'je për mua"
Klodian Kaçani & Rezarta Smaja - "Dashuri në përjetësi"
Enxhi Nasufi - "Infinit"
Nilsa Hysi - "Asaj"
Dilan Reka - "Buzëqesh"
Teuta Kurti - "Në sytë e mi"
Renis Gjoka - "Ato që s'ti them dot"
Evans Rama - "Flakë"
Festivali i Këngës

Festivali i Këngës #54 was held in the end of December 2015, with two semi-finals and one final:
25 December 2015: Semi-final 1
26 December 2015: Semi-final 2
27 December 2015: Final
Festivali i Këngës was organized by the Albanian national broadcaster Radio Televizioni Shqiptar (RTSH). Since its start in 1966, all artists have been asked to perform live, with a jury selecting the winner. Since 2003 the winner of the festival is Albania's representative to Eurovision Song Contest.
The competition has changed a lot since its beginning in 1966, where it was mostly quiet neutral songs, and later became a tool for propaganda by the Communist Party of Albania. In 1972 the Albanian dictator Enver Hoxha murdered the organizers of Festivali in Këngës #11 after they were declared "enemies of the public".
After the fall of communism in Albania in 1991, the competition was again without censorship from the communist regime.
When Albania in 2004 finally applied EBU to participate in Eurovision Song Contest, they agree to let the winner of the country's most popular festival represent Albania.
Since debuting in 2004, Albania has been participating in Eurovision Song Contest every year. Best result is a 5th place in 2012, where Rona Nishliu sang "Suus". Out of the 12 times Albania has participated, they have qualified for the Grand final 7 times.