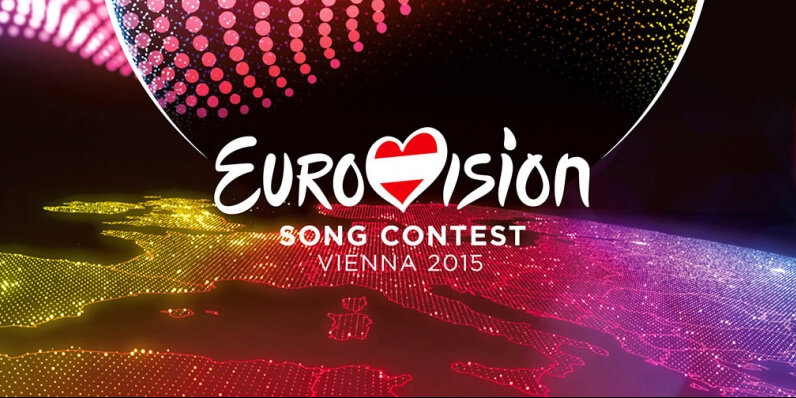 Eurovision Song Contest 2015: Vienna
Download Eurovision Metro Map Vienna (PDF)
When?
Semi-final 1: 19 May 2015
Semi-final 2: 21 May 2015
Final: 23 May 2015
Host City: Vienna
Capital Vienna will host the Eurovision Song Contest 2015. This romantic city is rich of culture, shopping and nightlife. Visit the famous Schönbrunn Palace or the Imperial Palace (Hofburg) and follow the footsteps of Sissi.
Discover the cities musical history: Vienna has been synonymous with music for centuries, and was home to Mozart, Beethoven, Schubert and Johann Strauss. Their Wiener Philharmoniker is one of the world's top orchestras. This could be one of your most romantic and cultural Eurovisions ever!
Arena: Wiener Stadthalle
Roland Rainer Platz 1, 1150 Wien
Metro: U6, station: Burggasse-Stadthalle
Metro: U3, station: Schweglerstraße
The arena of Eurovision Song Contest 2015 is the Wiener Stadthalle. This modern arena can hold up to 16.000 spectators and is located at the 15th district of Vienna. The Wiener Stadthalle will be the hotspot where artists, delegates, press and fans will come together for the 60th edition of Eurovision.
Eurovision Village: Vienna Town Hall Square
Rathausplatz, 1010 Wien
Metro: U2, station: Rathaus
Eurovision Village Programme
The official fan zone for Eurovision Song Contest 2015, will be at the Vienna Town Hall Square. Here you can see live performances by artists, DJs, special events and public viewing of the shows broadcasted from the Arena.
Euro Fan Café: EMS Lounge
Euro Fan Café hosting two weeks of concerts, parties, dj's and special events. Open to all fans with tickets Euro Fan Café.
Euroclub: Ottakringer Brauerei
Ottakringer Brauerei, Ottakringer Platz 1, 1160 Wien
Metro: U3, station: Ottakring
The Euro Club is the venue for some special parties, the official after parties and performances by participants. Needs official accreditation for access. A limited amount of tickets are available to OGAE-members without accreditation. The tickets are free of charge, and will be given out on a first-come-first-served basis at the Euro Fan Café every day at 12:00.
Get around
Transport app:
iOS
,
Android
,
Web
Ticket app:
iOS
,
Android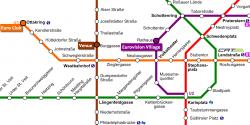 Metro/Underground
: called
U-Bahn
, covers the whole city.
Trams
: called
Straßenbahn
, covers the whole city.
One trip tickets:
€2.20
24-hour ticket:
€7.60
48-hour ticket:
€13.30
Weekly ticket:
€16.20
Download
Eurovision Metro Map Vienna
(PDF)
Plan your
journey in Vienna
Tickets
There are tickets for nine shows in six different categories ranging from €14 to €390
Tickets can be purchased from
oeticket.com
and will be sold in various batches.
Read more:
•
How to get tickets for Eurovision Song Contest 2015 in Vienna
•
Vienna 2015: Tickets go on sale on 15 December
•
Vienna 2015: Tickets for live-shows sold out
•
Eurovision 2015: More tickets on sale
Eurovision News