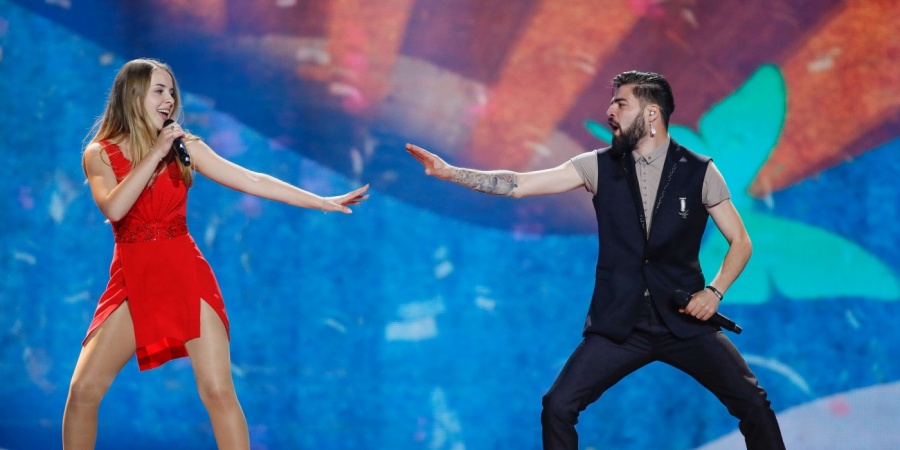 ROMANIA
Romania: Semi-finalists for Selecţia Naţională 2019 announced
The Romanian broadcaster TVR has announced the 24 songs for Selecţia Naţională 2019 competing for representing Romania in Eurovision Song Contest 2019 in Tel Aviv
Three shows will take place across Romania in the next couple of months, with Semi-finals in Arad and Iași, and the Final in Bucharest. 24 songs have been selected for the Semi-finals of Selecţia Naţională 2019. The public will decide the winner to represent Romania in Tel Aviv at Eurovision 2019.
Selecţia Naţională 2019 – Semi-finalists
2 Gents – "Ielele"
Aldo Blaga – "Your Journey"
Berniceya – "The Call"
Claudiu Mirea – "We Are The Ones"
Dan Bittman – "Pierd" (withdrew)
Dya & Lucian Colareza – "Without You (Sin ti)"
Echoes – "High Heels On"
Ester Peony – "On A Sunday"
Georgy – "Tears"
Johnny Badulescu – "Give Up Now"
Laura Bretan – "Dear Father"
Letitia Moisescu & Sensibil Balkan – "Daina"
Mihai – "Baya (Speechless)"
Nicola – "Weight Of The World"
Olivier Kaye – "Right Now"
Ommieh x Anakrisez – "Rock This Way"
Steam – "The Way It Goes"
Teodora Dinu – "Skyscraper"
The Four – "The Song Of My Heart"
Trooper – "Destin"
TWM – "Make Me Your Man"
Vaida – "Underground"
Xandra – "Independent"
Xonia – "Discrete"
UPDATE 1 January 2019:
Dan Bittman withdraws from Selecţia Naţională 2019
Selecţia Naţională 2019
In Selecţia Naţională 2019 there will be two Semi-finals and one Final.
12 songs will compete in each of the two semi-finals, held in Arad and Iași. Up to 5 finalists will be selected by a jury while 1 finalist will be selected via televoting. The Romanian broadcaster TVR has the option to award a wildcard for the final.
At the final in Bucharest the winner – and representative at Eurovision 2019 — will be decided by an international jury in combination with public televoting.
Romania had its debut in 1994, and has been participating 18 times since. They have never won the contest, but came 3rd in 2005 (Luminita Anghel & Sistem - "Let Me Try") and 2010 (Paula Seling & Ovi - "Playing With Fire").
Romania was expelled from Eurovision 2016 due to unpaid dept to EBU, so the winner of Selecţia Naţională 2016, Ovidiu Anton didn't participate in Stockholm.
Since the introductions of semi-finals in 2004, Romania has qualified to the Grand Final 13 out of 13 times.