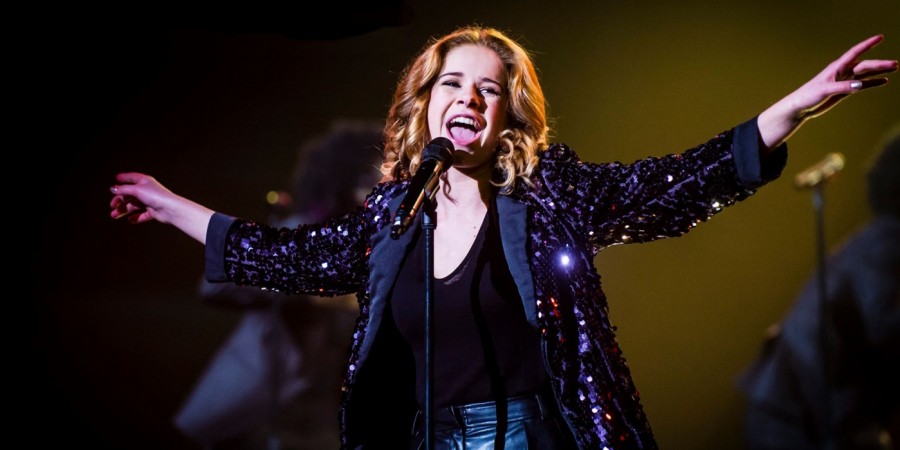 BELGIUM
Belgium: Laura wins Eurosong 2016
Laura Tesoro won this year's Eurosong in Belgium tonight with the song "What's The Pressure", and will represent Belgium at Eurovision Song Contest 2016 in Stockholm
Tonight the final of Eurosong 2016 took place in Belgium, where five contestants competed for the title and the honor to represent Belgium at Eurovision Song Contest 2016 in Stockholm.
Laura Tesoro won Eurosong 2016 with the song "What's The Pressure". She won both the internal jury's votes and the televoting. The song is written by Louis Favre & Sanne Putseys (Selah Sue).
You gotta do what you wanna do
You gotta be who you wanna be
So tell me, what's the pressure?

Lyrics for "What's The Pressure"
Laura Tesoro
Laura Tesoro (19) is a Flemish singer and actress. Since 2008 she has been acting in TV series and in musicals. As an actress she is known in Belgium for her role as Charlotte in the TV soap opera "Family". As a singer she is known for her participation in the third season of "The Voice of Flanders" where she reached the final. In 2015 she released her second single "Funky Love".
Eurosong 2016 result
Laura Tesoro – "What's The Pressure" (227 points, super finalist)
Tom Frantzis – "I'm Not Lost" (200 points, super finalist)
Adil Araab – "In Our Nature" (159 points)
Amaryllis Uiterlinden – "Kick The Habit" (149 points)
Astrid Destuyver – "Everybody Aches" (125 points)
The bookmakers also had Laura Tesoro as the winner of Eurosong 2016.
Eurosong 2016
3 January 2016: Introduction of the five contestants and their vocal talent. Contestants perform a cover of an existing Eurovision song - read more
10 January 2016: Presentation of each contestants song for Stockholm - read more
17 January 2016: Eurosong 2016
The three shows were hosted by Peter Van de Veire.

The winner was decided in two rounds of voting: The first round of voting was a mix of televoting, giving 120,100,80,70 and 60 points and the votes from 10 international juries. They determined the two best songs (Laura and Tom) that proceeded to the super final. In the super final the winner (Laura) was solely selected by public televoting.
The International jury consisted of members from Sweden, Ireland, Greece, Hungary, United Kingdom, Latvia, The Netherlands, France, Azerbaijan and Montenegro.
Belgium has been participating 57 times in Eurovision since the beginning in 1956. They won the contest in 1986 (Sandra Kim - "J'aime La Vie"), but finished last 8 times (two of them with Zero Points). Since the introductions of the Semi-finals in 2004 Belgium only qualified for the Grand Final 4 out of 12 times (In 2010 they came first in Semi-final 1).