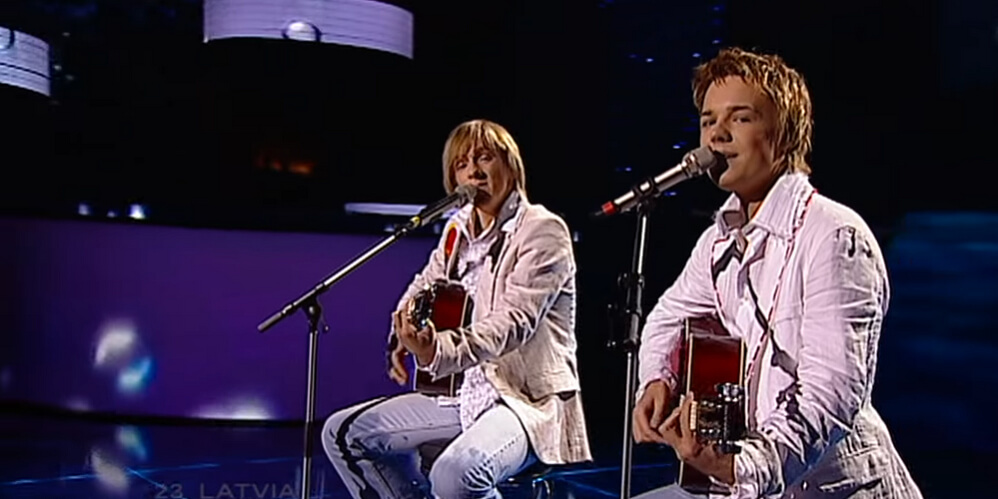 LATVIA
Valters Fridenbergs dies at 30
Member of Walters & Kazha of Latvia passes away
The Eurovision family grew a little smaller on the 17th of October, 2018 as we lost Valters Fridenbergs of Latvia. Fridenbergs was perhaps best known as half of the duo of Walters & Kazha who represented Latvia in 2005 in Kiev with the song "The war is not over". Although their entry came in fifth place that year they still achieved the accolade of being Latvia's third best finish overall. In 2016 Fridenbergs was diagnosed with cancer and after a lengthy battle finally succumbed just this past Saturday. At only 30 years of age Fridenbergs accomplished more than most.
Long after his participation in the contest he kept close ties with Eurovision. In 2012 he was the Latvian spokesperson and from 2011 to 2017 he provided commentary of the contest for Latvian television viewers. He also participated in the Latvian national final in 2009. Outside Eurovision he was immensely popular as an entertainer and television personality as is proved by the 100,000euros raised in a public fundraiser for his cancer treatment in Germany.
He began his career young participating in various bands. In 2011 he joined the group Tumsa after the sudden passing of their lead singer, Martins Freimanis. This was not the first time these two names had crossed paths as Martins Freimanis composed the song "The war is not over". A thrilling success after his own disappointing 24th place in 2003 as part of F.L.Y. with the song "Hello from Mars".
The condolences of the entire Eurovisionworld family are with the family and friends of Valters Fridenbergs.
I take a step and dare myself to be free, to see how beautiful we are, that everyone can be a star. - Walters & Kazha "The war is not over"