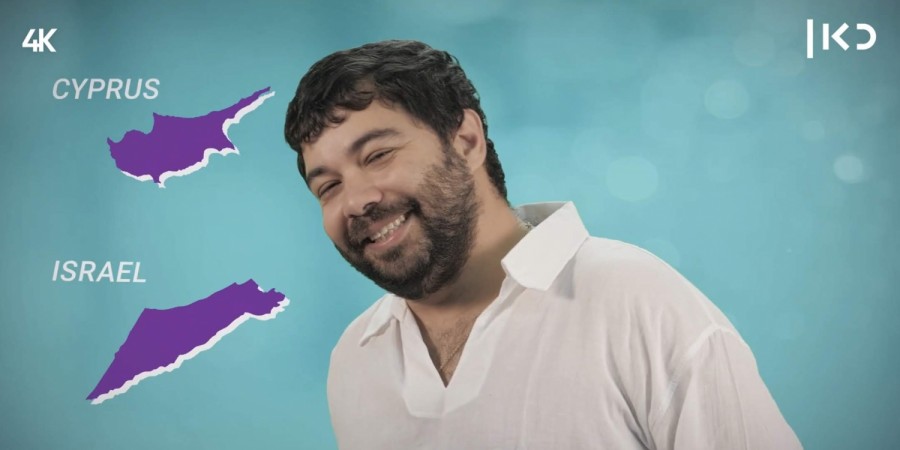 ISRAEL
Vote for friendship comedy: Israel offers Cyprus voting alliance
As part of a new comedy video, Israel is reaching out to Cyprus with a special Eurovision offer
The Israeli Public Broadcaster KAN published a comedy video, with the ambition to win again Eurovision Song Contest. As part of the comic video, the presenter Elia Grinfeld, suggesting his plan to KAN for a "Double" Eurovision victory, by offering Cyprus a Voting Alliance. Grinfeld explaining that many countries vote for their neighboring countries, while Israel doesn't have any Eurovision-partcipating neighbors (by land).

Geographically, Cyprus is the closest country to Israel among all the countries participating in the Eurovision Song Contest and it's considered by Israel as a close friend. KAN posted the clip in it's official YouTube channel, with the option of Greek subtitles.

Israel already won Eurovision two years in a row, when it won the first time in 1978 with the song "A-Ba-Ni-Bi" and again in 1979 with the song "Hallelujah". Back then, Israel hosted the contest in 1979, in Jerusalem, but when Israel won again in 1979, it was decided to give up thier right to host the contest in 1980.