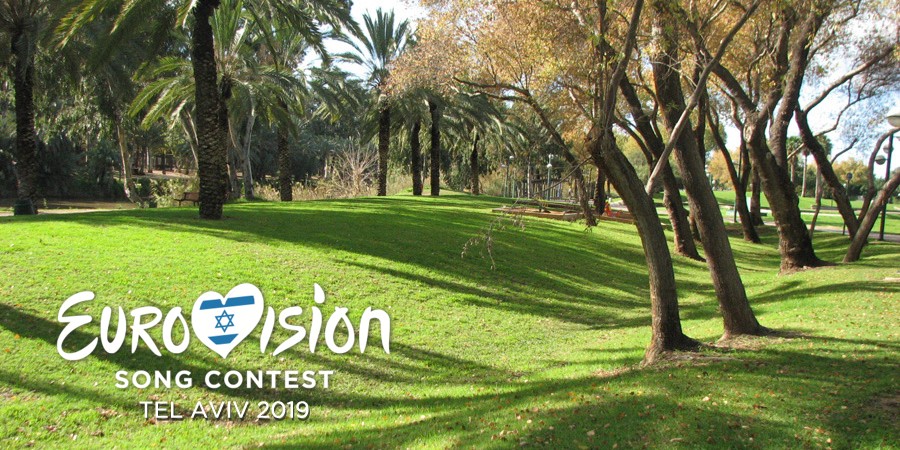 TEL AVIV 2019
Tel Aviv plans "Camping City" for Eurovision 2019 visitors
The camping site will be located walking-distance from the official Eurovision 2019 venue and will offer affordable accommodation for tourists
The City of Tel Aviv published a tender to setup & operate "Camping City" for Eurovision, to be located in Tel Aviv's largest & main city park - "Yarkon Park", named after the Yarkon river. The park, with more than 3,500 sqaure meters, is located in front of the Eurovision 2019 official venue, EXPO Tel Aviv (Tel Aviv Convention Center) - connected by a bridge.
The city plans to build & operate huge camping area for regular tents (bring your own / hire), "Glamping" hotel-level & high-end tents and even luxury trailers (caravans) equipped with air-conditioner alongside private showers and toilets. The new Eurovision "Camping City" will be operated for a period of almost two months (between the 1st of May and June 15), so it can also be used for the Tel Aviv gay parade season of events (main gay parade expected on June 14).
The "Camping City" will accommodate 2,000 people and will include showers, toilets, entertainment & parties zone, food & drinks zone, bikes rental service and shuttle service to the Eurovision Village, located in Tel Aviv's western seaside "Charles Clore" park.
The "Camping City" will offer cheap & affordable alternatives to the expensive options of Tel Aviv's hotels. Usually, Tel Aviv's hotels are very full around May because of the well-balanced & pleasent weather, with extremely high demand and more than 85% hotel occupancy, without Eurovision. This is why the city of Tel Aviv is trying to expand the variety of accommodations for tourists, ahead of Eurovision, with the goal of allowing more people to stay and enjoy the city.