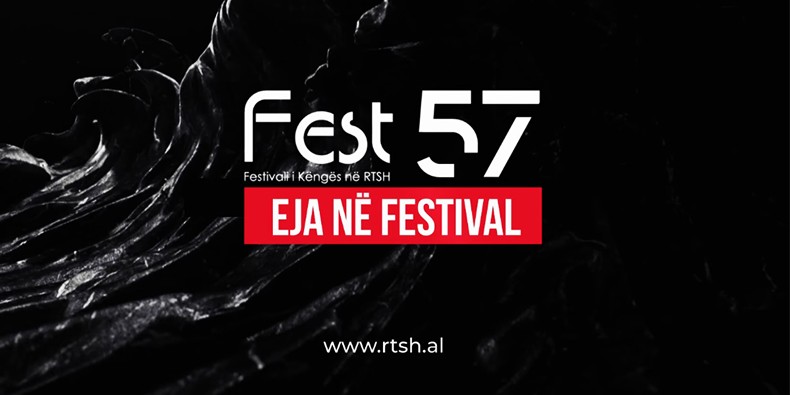 ALBANIA
Albania kicks off the selection season for ESC 2019. Pay attention to these songs
With Albania officially kicking off the national selection season, every Eurovision fan will have their eyes on the 57th Festivali i Këngës... So why not try and predict who should have the better chances of going to Eurovision Song Contest 2019 in Tel Aviv?
Tonight, Albania will start its search for the country's 2019 representative through the 57th edition of Festivali i Këngës. 22 acts will perform on the congress hall Pallati i Kongreseve and will be joined by the RTSH Symphonic Orchestra in order to present their songs in a different way.
The same acts will get to perform the original version of their songs the next day - 21st of December - and will face the expert jury panel decision on Saturday in order to find Albania's 2019 representative.
How to watch

The broadcast begins tonight on 20:45 CET, and can be streamed online from RTSH.

Friday's and Saturday's show will also be aired from 20:45 CET
Our opinion: Pay attention to these songs
With so many acts performing and so many songs to listen to, we've gathered some different opinions in order to understand what acts have the best chances of flying to Israel next May.
Soni Malaj – "Më e fortë"
Following the great acceptance of upbeat songs in last year's edition it's inevitable to highlight Soni Malaj's entry. "Më e fortë" is a song that mixes Pop sounds with Electronic beats and ethnic elements making it a fan favorite already for all the right reasons. Does it have chances of going to Tel Aviv? Hardly as this is based on jury's opinions only.
Klodiana Vata – "Mbrëmje e pafund"

Klodiana Vata has decided to go the same route. "Mbrëmje e pafund" has an extremely catchy chorus, a bold production and flawless vocals. The Albanian singer sounds fierce and would obviously make Eurovision fans crazy with her Pop-Ethnic entry.
Mirud – "Nënë"
This brings us to Mirud's ballad "Nënë" which shares nothing in common with the previous two songs. It is guided by dramatic and sad sounds and complemented by Mirud's strong and teneful tone. The song has Elhaida Dani's signature as well and it honestly has all the ingredients to win Albania's national selection from a jury's perspective.
Orgesa Zaimi – "Hije"
Orgesa Zaimi is trying to represent Albania for the second time in a row. "Hije" showcases her unique style once more by mixing an interesting amount of Pop, Punk and Rock music. She made Eurovision fans fall in love with her last year and she'll easily do it again. It's hard to predict if she'll have the jury to back her up, nonetheless.
Alar Band – "Dashuria nuk mjafton"
Talking about different, we need yet to highlight Alar Band's "Dashuria nuk mjafton". It's safe to say that the group has a lot of chances of being selected as nothing sounds like it in the competition and sometimes, different is good. The song is fun, traditional and interesting. Its mood is so unique and we can only imagine the great party they'd throw in Tel Aviv.
Does Michael Outerson agree though?
Our scottish writer Michael Outerson has followed Eurovision Song Contest and the Albanian selection for years. Does he agree?
Surprisingly, sort of. Despite not being impressed by Alar Band's song choice (a slowed down version of Moldova's "Hora", he says) and preferring others such as Aretemisa Mithi & Febi Shkurti's song or Eranda Libohova's ("another potential winner", he wrote), he is certain that Soni Malaj, Mirud, Orgesa and Klodiana are possible victorious entries.
Michael confesses "Nënë" has a "nice melodic tune" while Soni Malaj's song "a nice ethnic feel to it" but notes that "it needs a bit more power to it". At last, our scottish writer concludes that "while hardly ground breaking, a few of these songs could do well on Thursday night".
We shall see. Who are you putting your money on?
Festivali i Këngës 57
This year's Festivali i Këngës will again be held in December live from the congress hall "Pallati i Kongreseve" in central Tirana, with three nights:
20 December 2018: The 22 songs will be performed accompanied by the RTSH Symphonic Orchestra
21 December 2018: The 22 songs will be performed with backing track and staging similar to Eurovision
22 December 2018: The Albanian entry for Eurovision 2019 will be selected by an expert jury
Festivali i Këngës is organized by the Albanian national broadcaster Radio Televizioni Shqiptar (RTSH). Since its start in 1966, all artists have been asked to perform live, with a jury selecting the winner. Since 2003 the winner of the festival is Albania's representative to Eurovision Song Contest.
When Albania in 2004 finally applied EBU to participate in Eurovision Song Contest, they agree to let the winner of the country's most popular festival represent Albania.
Since debuting in 2004, Albania has been participating in Eurovision Song Contest every year. Best result is a 5th place in 2012, where Rona Nishliu sang "Suus".
Out of the 15 times Albania has participated, they have qualified for the Grand final 8 times.