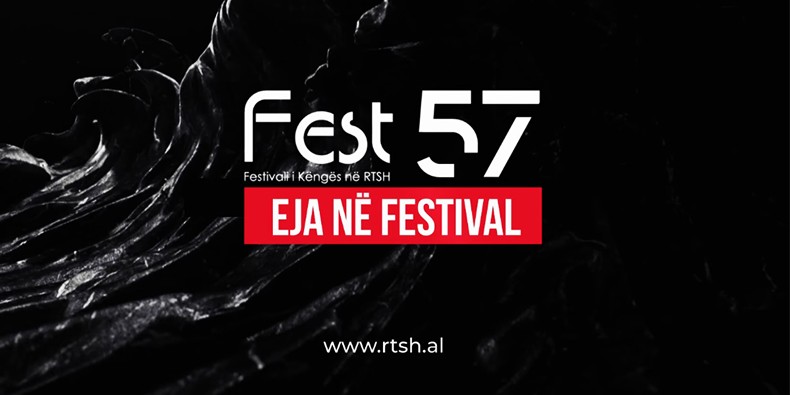 ALBANIA
Albania 2019: Festivali i Këngës songs released
The 22 songs for Festivali i Këngës​ 57 have been released
Albanian broadcaster RTSH has released the 22 songs that will be competing in Festivali i Këngës in a couple of weeks.
Festivali i Këngës 57 – Lineup
Running order
Bojken Lako – "Jeto jetën"
Alar Band – "Dashuria nuk mjafton"
Lidia Lufi – "Rrëfehem"
Kujtim Prodani – "Babela"
Gjergj Leka – "Besoj"
Dilan Reka – "Karma"
Mirud – "Nënë"
Soni Malaj – "Më e fortë"
Jonida Maliqi – "Ktheju tokës"
Elton Deda – "Qetësisht"
Elona Islamaj – "Në këtë botë kalimtare"
Klodiana Vata – "Mbrëmje e pafund"
Klint Çollaku – "Me jetë"
Artemisa Mithi & Febi Shkurti – "Dua ta besoj"
Kelly – "A më ndjen"
Bruno Pollogati – "Nuk ka stop"
Marko Strazimiri & Imbro – "Leyla"
Lorela Sejdini – "Vetmi"
Eliza Hoxha – "Pengu"
Eranda Libohova – "100 pyetje"
Aurel Thëllimi – "Të dua ty"
Orgesa Zaimi – "Hije
Festivali i Këngës 57
This year's Festivali i Këngës will again be held in December live from the congress hall "Pallati i Kongreseve" in central Tirana, with three nights:
20 December 2018: The 22 songs will be performed accompanied by the RTSH Symphonic Orchestra
21 December 2018: The 22 songs will be performed with backing track and staging similar to Eurovision
22 December 2018: The Albanian entry for Eurovision 2019 will be selected by an expert jury
Festivali i Këngës is organized by the Albanian national broadcaster Radio Televizioni Shqiptar (RTSH). Since its start in 1966, all artists have been asked to perform live, with a jury selecting the winner. Since 2003 the winner of the festival is Albania's representative to Eurovision Song Contest.
When Albania in 2004 finally applied EBU to participate in Eurovision Song Contest, they agree to let the winner of the country's most popular festival represent Albania.
Since debuting in 2004, Albania has been participating in Eurovision Song Contest every year. Best result is a 5th place in 2012, where Rona Nishliu sang "Suus".
Out of the 15 times Albania has participated, they have qualified for the Grand final 8 times.