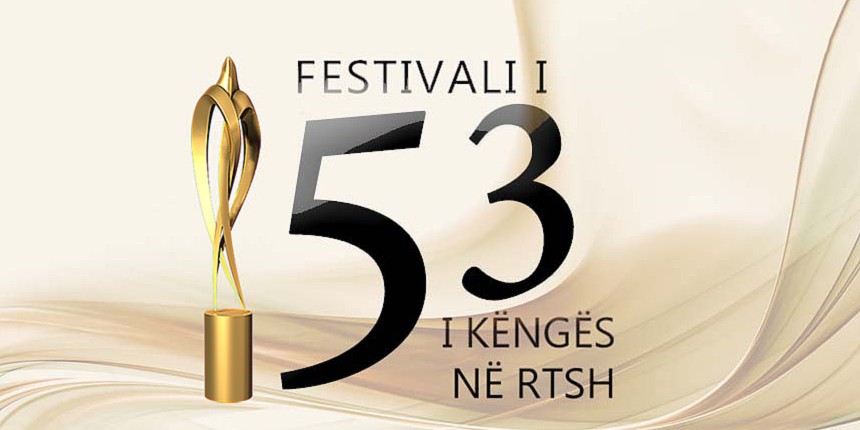 ALBANIA
Albania: 18 finalists ready for Festivali i Këngës
After two exciting semi-finals we now know the 18 finalists who are ready for compeeting in Festivali i Këngës. The winner will be the Albanian entry in Eurovision Song Contest 2015
The Albanian "Festivali i Këngës" is the national final to select their entry for the Eurovision Song Contest 2015. The show will take place on 28 December 2014 starting at 20:45 CET at the Palace of Congreses in Tirana. The hosts will be Turjan Hyska, Floriana Garo and Liberta Spahiu.
Finalists
Enver Petrovci - "Të vranë bukuri"
Mersela Çibukaj - "S'muj"
Erga Halilaj - "Ti s'më njeh"
Saimir Braho - "Kristal"
Klajdi Musabelliu - "Vetëm te ti besoj"
Besjana Mehmeti & Shkodran Tolaj - "Kështjella"
Estela Brahimllari - "Kjo natë"
Lindita Halimi - "S'të fal"
Venera Lumani - "Dua të jetoj"
Jozefina Simoni - "Mendje trazi"
Altin Goci - "Rock për gjithë jetën"
Bojken Lako Band - "Të ndjej"
Elhaida Dani - "Të kërkoj"
Rezarta Smaja - "Më rrëmbe"
Mjellma Berisha - "Sot jetoj"
Emi Bogdo - "Një femër"
Agim Poshka - "Në rrugën tonë"
Gjergj Leka - "Himn"
This years jury
This years jury consists of 7 experts:

Agim Doçi (lyricist)
Rona Nishliu (singer, eurovision 2012)
David Tukiçi (singer and composer)
Genc Dashi (musician)
Evi Reçi (singer)
Alida Hisku (singer)
Fatos Baxhaku (journalist and filmmaker)
Since its debut in 2004, Albania has been participating in Eurovision Song Contest every year. Best result is a 5th place in 2012. Out of the 11 times Albania has participated, it has qualified for the final 6 times.
Festivali i Këngës
Festivali i Këngës is organized by the Albanian national broadcaster Radio Televizioni Shqiptar (RTSH). Since its start in 1966, all artists have been asked to perform live, with a jury selecting the winner. Since 2003 the winner of the festival is Albania's representative to Eurovision Song Contest.
The competition has changed a lot since its beginning in 1966, where it was mostly quiet neutral songs, and later became a tool for propaganda by the Communist Party of Albania. In 1972 the Albanian dictator Enver Hoxha murdered the organizers of Festivali in Këngës #11 after they were declared "enemies of the public".
After the fall of communism in Albania in 1991, the competition was again without censorship from the communist regime.
When Albania in 2004 finally applied EBU to participate in Eurovision Song Contest, they agree to let the winner of the country's most popular festival represent Albania.