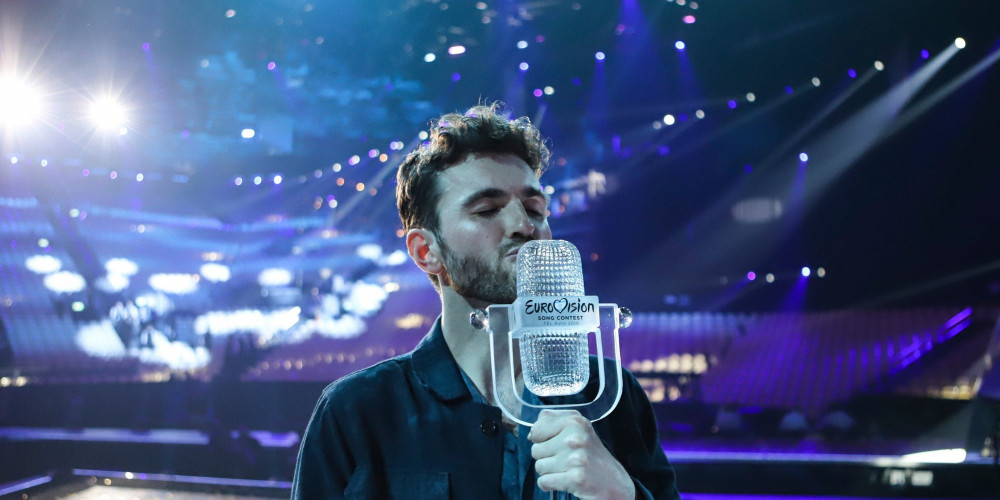 HOST CITY
In which Dutch city will Eurovision 2020 be held?
Eurovision Song Contest 2020 will be held in the Netherlands, but in which city? We take a look on the possible host cities for Eurovision 2020
Dutch cities already expressed interest in hosting the Eurovision Song Contest 2020 before Duncan started rehearsals in Tel Aviv.
In April 2019, with Netherlands still being the Bookies Favorite to win, the Mayor of Amsterdam already showed interest for the city to push forward their bid.
I understand that our entry has a good chance. I am a little nervous about it. Hopefully we will see you all again in Amsterdam next year for the Eurovision Song ContestMs. Famke Halsema, Mayor of Amstedam
After their fifth victory a number of cities also are showing intentions to bid for the 2020 Eurovision Song Contest hosting as organizing such an event draws millions of viewers with its extravagant performances and over-the-top stage sets. Let's have a look at these mentioned options.
AMSTERDAM
With the Mayor of this city pushing for a bid, the Ziggo Dome would be suitable for such hosting especially EBU looking towards smaller arenas. Ziggo Dome has a capacity of 17,000 and has excellent parking facilities together with great public transport connections while being in the nightlife triangle with many Hotels and restaurants in the area. This will also be a good choice for press facilities with many close venues for Euroclub and Euro Village.
If the EBU wants to host the next edition in a big arena the football stadium Johan Cruijff Arena could be an option too with a capacity which reaches above 50,000. As it is close to Ziggo Dome, everything there also applies here.
ROTTERDAM
This city is considered as the second largest in the Netherlands. Rotterdam Ahoy Arena would be a good choice for Rotterdam as they already have proven the capability of hosting such events through the 2007 edition of the Junior Eurovision Song Contest. This arena consists of three halls with the largest being with a capacity of 15,000 whilst the other two halls have a capacity number of 6,000 and 4,000. This option would also serve facilities for the press centre in the same building.
THE HAGUE
Yet again another large city as it is considered the third largest in the Netherlands. A Dutch political party had already expressed interest for The Hague to host in April 2019.
An event with more than 180 million television viewers in the ADO stadium, how beautiful that would not be!Ralf Sluijs, Councilor
ADO Den Haag Stadium would be an option for such an event. The stadium currently doesn't have a roof but this could be easily fixed for the Eurovision Song Contest.
Another Stadium that could be in for the bidding process is World Forum Den Haag. This possibility could be in a lesser chance than others due to the capacity only being 5,000 but it hosted the Eurovision Song Contest in 1976 and 1980.
ARNHEM
An interest for this city to host has been revealed a few hours after victory.
A fantastic idea and a unique opportunity for the regionJan van Hooijdonk on behalf of the Royal Hospitality Region of Arnhem
This city is closer to the German border and it's cut through by the Rhine.
GelreDome Arnhem is being considered as a host bid option and is a soccer stadium with a capacity of 40,000 people. It already has a roof and will make it ideal for a TV production like the Eurovision Song Contest. This stadium was the host of several big events, one being the Euro 2000 matches. It is being indicated that research and studies prior to the submission for the process will be made.
We have to learn to think outside the Dutch scale. If things are missing close to Arnhem, we have a year to resolve that. But not all facilities must necessarily have a place in ArnhemJan van Hooijdonk
MAASTRICHT
Yet again, while Netherlands still being the Bookies Favorite in April, this city had expressed interest in the possibility to host the 2020 Edition.
To start with, the Eurovision Song Contest fits best with Maastricht. Here is the heart of Europe. With a few kilometers you are in Germany and BelgiumFrank Mimpen, Operational Director of the Maastricht Exhibition and Congress Center
This city is close to the border to Belgium and has around 125,000 inhabitants. Although there is interest to bid, there could be a capacity issue for the Maastricht Exhibition and Congress Center as this tends to lean towards the smaller side. This center is split into four halls, the largest being only with a capacity of 5,000 people.
Requirements for a Host City
However, there are a number of conditions that a city must meet in order to be able to organize the Eurovision Song Contest at all.
For example, the location must have room for 10,000 people and be available for a total of five to seven weeks. There must also be 2,000 to 3,000 hotel beds available in the region - preferably no more than forty minutes away from the party location. The city must submit a plan in which this is reflected.