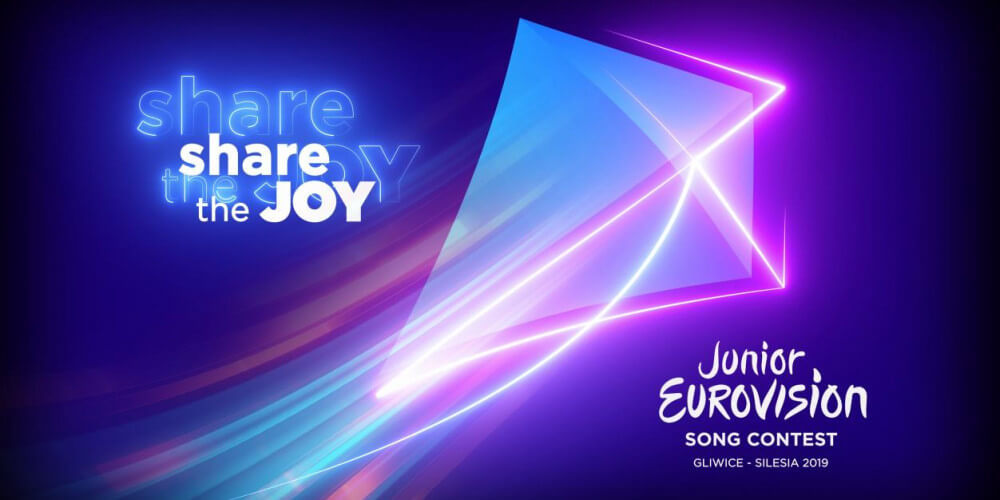 JUNIOR EUROVISION
Junior Eurovision 2019: 19 countries to take part
EBU has announced that 19 countries will take part in this year's Junior Eurovision Song Contest. While Azerbaijan and Israel opted out from the competition, Spain makes its anticipated comeback
19 countries are ready to #ShareTheJoy at this year's Junior Eurovision Song Contest.
The show will take place in Gliwice-Silesia (Poland) on 24 November after Roksana Węgiel gave the country its first ever victory in the competition with "Anyone I Want To Be".
This year, we won't be seeing Israel nor Azerbaijan take the stage. Instead, we'll see Spain making a return to the show after its last participation back in 2006 with Dani Fernández and "Te Doy Mi Voz".
Below you'll find the list of the 19 countries to take part in the competition:

This year's event will be held at Arena Gliwice with capacity for over 13,000 people. So far there's two contestants picked: Mila Moskov who'll represent North Macedonia and Giorgi Rostiashvili for Georgia.
History of Junior Eurovision
Back in 2000 the Danish broadcaster Denmark's Radio (DR) held a song contest for children, and in 2002 the "MGP Nordic" was held together with Sweden and Norway. EBU picked up the idea for a song contest featuring children, and the first Junior Eurovision Song Contest was held in 2003 in Copenhagen, with 16 participating countries.
Back then the Junior Eurovision was based on entertainment for kids around Europe. On their level. It has later transformed itself to a copy of the "adult's Eurovision", lacking the soul and unique atmosphere it once had.
Junior Eurovision is only open for children aged 9 to 14.
Winners of Junior Eurovision
2003: Croatia (Dino Jelušić: "Ti si moja prva ljubav")
2004: Spain (María Isabel: "Antes muerta que sencilla")
2005: Belarus (Ksenia Sitnik: "My vmeste" / "Мы вместе")
2006: Russia (Tolmachevy Sisters: "Vesenniy Jazz" / "Весенний джаз")
2007: Belarus (Alexey Zhigalkovich: "S druz'yami" / "С друзьями")
2008: Georgia (Bzikebi: "Bzz..")
2009: Netherlands (Ralf Mackenbach: "Click Clack")
2010: Armenia (Vladimir Arzumanyan: "Mama" / "Մամա")
2011: Georgia (CANDY: "Candy Music")
2012: Ukraine (Anastasiya Petryk: "Nebo" / "Небо")
2013: Malta (Gaia Cauchi: "The Start")
2014: Italy (Vincenzo Cantiello: "Tu primo grande amore")
2015: Malta (Destiny Chukunyere: "Not My Soul")
2016: Georgia (Mariam Mamadashvili: "Mzeo")
2017: Russia (Polina Bogusevich: "Wings")
2018: Poland (Roksana Węgiel: "Anyone I Want to Be")
About the author: Pedro Santos (Portugal)
Pedro comes from Lisbon, Portugal. He's 26 years old and graduated in journalism. He has attended Eurovision Song Contest twice - 2018 and 2019 - but his first Eurovision memory takes him back to 2007 when Sarbel delivered his catchy "Yassou Maria" performance. Pedro's favorite Eurovision song is Albania's 2015 "I'm Alive" by Elhaida Dani which is also his favorite Eurovision edition.