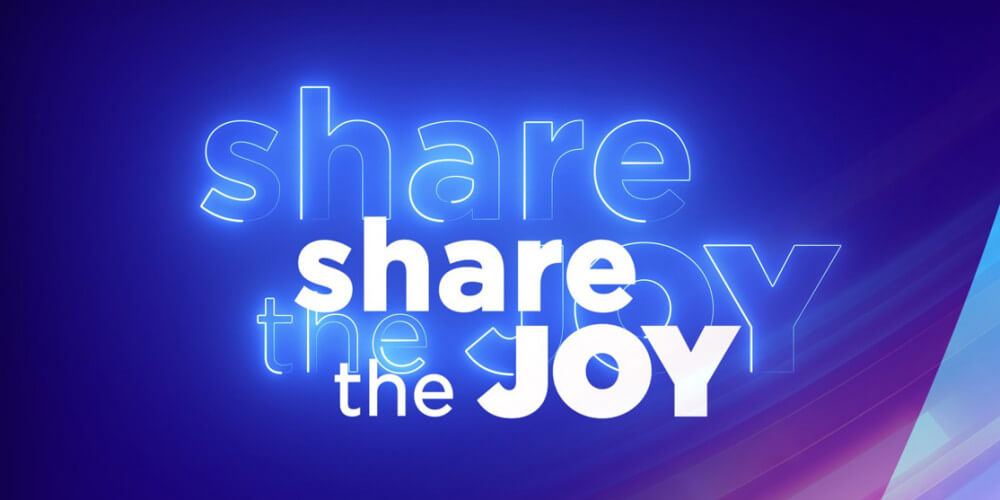 JUNIOR EUROVISION
Junior Eurovision 2019 will "Share the Joy"
Polish Broadcaster TVP and EBU reveal the slogan for the Junior Eurovision 2019
During a press conference in Tel Aviv, where the 2019 Eurovision Song Contest is being held, both the EBU and the Polish Broadcaster TVP, reveal details about the 2019 Junior Eurovision Song Contest slogan.
The slogan will go by the name 'Share the Joy'. Present at the press conference where Gert Kark (Project Manager), Konrad Smuga (Creative Director), Marta Piekarska (Project Coordinator) and Roksana Węgiel, the 2018 Junior Eurovision Song Contest winner.
The logo for the next Junior Eurovision Song Contest features a brightly coloured kite to symbolize freedom, light and shared joyous moments. The creative concept represents how working together makes us better, stronger and can bring joy and happiness as we celebrate the beautiful things in life.Junioreurovision.tv
The 17th edition of the Junior Eurovision Song Contest will be held in Arena Gliwice, one of the largest and most modern sports and entertainment venues in Poland. The show will take place on Sunday 24 November.
Roksana Wegiel achieved Poland's first victory with the song "Anyone I Want To Be". Poland appeared in the first ever Junior Eurovision Song contest back in 2003 and has taken part a total of five times, returning in 2016 after an 11-year break.
History of Junior Eurovision
Back in 2000 the Danish broadcaster Denmark's Radio (DR) held a song contest for children, and in 2002 the "MGP Nordic" was held together with Sweden and Norway. EBU picked up the idea for a song contest featuring children, and the first Junior Eurovision Song Contest was held in 2003 in Copenhagen, with 16 participating countries.
Back then the Junior Eurovision was based on entertainment for kids around Europe. On their level. It has later transformed itself to a copy of the "adult's Eurovision", lacking the soul and unique atmosphere it once had.
Junior Eurovision is only open for children aged 9 to 14.
Winners of Junior Eurovision
2003: Croatia (Dino Jelušić: "Ti si moja prva ljubav")
2004: Spain (María Isabel: "Antes muerta que sencilla")
2005: Belarus (Ksenia Sitnik: "My vmeste" / "Мы вместе")
2006: Russia (Tolmachevy Sisters: "Vesenniy Jazz" / "Весенний джаз")
2007: Belarus (Alexey Zhigalkovich: "S druz'yami" / "С друзьями")
2008: Georgia (Bzikebi: "Bzz..")
2009: Netherlands (Ralf Mackenbach: "Click Clack")
2010: Armenia (Vladimir Arzumanyan: "Mama" / "Մամա")
2011: Georgia (CANDY: "Candy Music")
2012: Ukraine (Anastasiya Petryk: "Nebo" / "Небо")
2013: Malta (Gaia Cauchi: "The Start")
2014: Italy (Vincenzo Cantiello: "Tu primo grande amore")
2015: Malta (Destiny Chukunyere: "Not My Soul")
2016: Georgia (Mariam Mamadashvili: "Mzeo")
2017: Russia (Polina Bogusevich: "Wings")
2018: Poland (Roksana Węgiel: "Anyone I Want to Be")