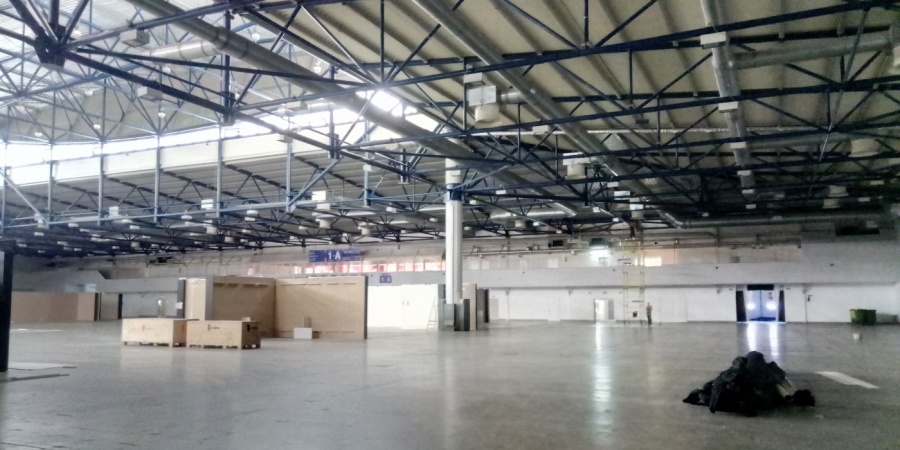 KYIV 2017
Kyiv 2017: A tour inside the Eurovision venue
Victoria Romanova, Executive producer of Eurovision 2017, gave a tour in the arena in Kyiv for the press and a delegation from OGAE (the international organization for Eurovision fans)
The preparations in the arena for Eurovision Song Contest 2017 have begun. Today the press and a delegation from OGAE international were invited to a tour inside Kyiv International Exhibition Centre (IEC), to see the buildings which in a few months will be the setting for the world's largest music event.
The executive producer of Eurovision 2017, Victoria Romanova, gave a tour in the bare halls where workers are starting to prepare the transformation from exhibition centre to Eurovision venue.
Kyiv International Exhibition Centre (IEC) has three large halls (pavilions), but none of them is still not ready for Eurovision.
The biggest hall – Pavilion 1 – is where the stage and audience will be in May - the center of it all! Including the "production zone" where all the technical part of Eurovision will be controlled: Lighting, sound, cameras, effects and the broadcast. In here the largest amount of work needs to be done, so the first constructions and modifications starts here.
In pavilion 2 the Greenroom will be placed, but the preparations in here won't start before the end of March, where the pavilion will be available for the organizers of Eurovision.
Pavilion 3 will house the delegation area and press center. The preparatory work in here will start at the beginning of April.