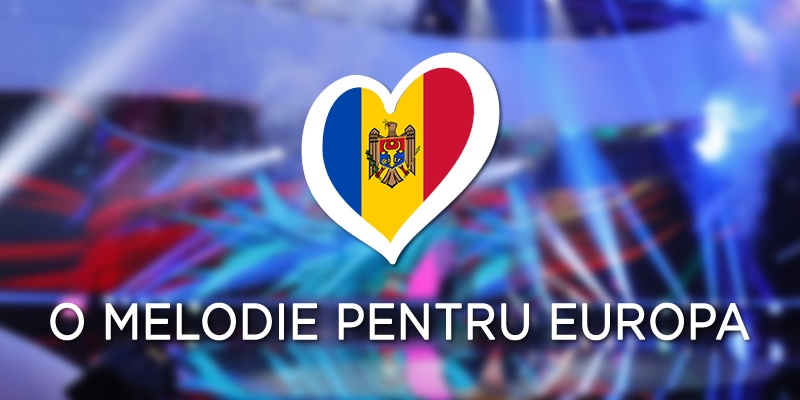 MOLDOVA
Moldova: 14 semi-finalists chosen for O melodie pentru Europa 2017
14 acts have been chosen out of 38 performances at today's live audition in Moldova. The 14 advance to the semi-final of O melodie pentru Europa 2017 to be held on 24 February
UPDATE 23 January 2017:
Constantin Cobîlean has been disqualified (His song "Mama" had been performed before 1 September 2016) and replaced with Nadia Moşneagu

UPDATE 25 January 2017:
Irina Kit has withdrawn and is replaced by Samir Loghin

Today the live auditions for O Melodie Pentru Europa 2017 was held in Moldova with 38 performances in front of an expert jury, organized by Moldovan broadcaster TRM. 14 artists were chosen to advance to the semi-final on 24 February 2017.
O Melodie Pentru Europa 2017 - Semi-finalists
SunStroke Project – "Hey Mamma"
Boris Covali – "Călător"
Diana Brescan – "Breath"
Vozniuc feat. Vio Grecu – "Don't lie"
Valeria Pașa – "Freedom"
Marks & Stefanet – "Join Us in the Rain"
Emilia Russu – "If Only You"
Constantin Cobîlean – "Mama" (disqualified)
Nadia Moşneagu – "Never Give Up on Us" (replaces Constantin Cobîlean)
Ethno Republic & Surorile Osoianu – "Discover Moldova"
Irina Kit – "Baby, Don't Cry" (withdrawn)
Samir Loghin – "Glow" (replaces Irina Kit)
Sandy C – "A Beautiful World"
Aurel Chirtoacă – "Dor de mamă"
THE ONE – "Dance"
Big Flash Sound – "Logic"
O Melodie Pentru Europa 2017
O Melodie Pentru Europa 2017 has three stages:
21 January 2017: Live auditions
24 February 2017: Semi-final
25 February 2017: Final
14 songs will compete in the semi-final on 24 February 2017. Here eight acts will advance to the final: Four of these finalists will be selected by a jury, and the other four will be selected by televoting.
In the final on 25 February 2017 the winner of the eight finalists will be decided by 50/50 jury/televoting.
O Melodie Pentru Europa 2017 is organized by the Moldovan broadcaster TeleRadio-Moldova (TRM). All the shows will be broadcasted live on Moldovan TV, Radio and Internet.
Moldova has participated in Eurovision Song Contest every year since its debut in 2005. Out of the 12 times we have seen Moldova in Eurovision, they manage to qualify for 8 Grand Finals. The last three years they missed the qualification for the Grand Final.
The best result was the debut year in 2005 where the song "Boonika Bate Toba" finished 6th.