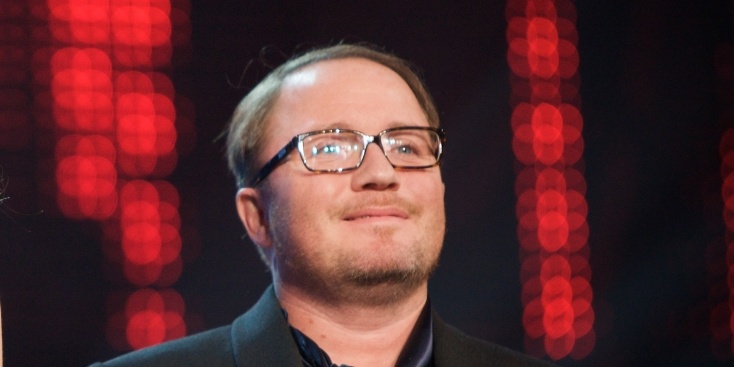 NORWAY
Norway: Juror replaced due to breach of rules
Can a member of a national Eurovision jury vote fairly on the performances of the night when he already seems to have his mind made up on some countries?
Just two days before the Jury Rehearsal for Semi-final 2, Per Sundnes has been removed from the Norwegian jury after comments made on a preview show in Norway. Per Sundnes, who was part of the Norwegian jury, has been placed with Erland Bakke due to a breach in juror rules.
In the preview show "Adresse Kiev" on Norwegian NRK, the – now former – jury member Per Sundnes made some comments about the Irish song "Dying to Try" by Brendan Murray, indicating that he had negative preconceptions about the entry.
The Norwegian five-member jury will vote in Semi-final 2, in which both Ireland and Norway will compete, as well as in Saturday's Grand Final.
"Ireland has lost it completely"
Speaking on Norwegian television's offcial countdown show "Adresse Kiev", where all 2017 entries were judged by an expert panel, Per Sundnes, a former Eurovision commentator, presenter and producer, awarded Ireland's entry the minimum score of 1 point out of 12, the only contestant this year to be bestowed this dubious honour by him. He said that Ireland has "lost it completely" when it comes to Eurovision.
EBU has put strong emphasis on each member of the national juries should vote fair and independently from the others.
The Head of Delegation for Ireland, Michael Kealy said to independent.ie:
– I'm glad that the European Broadcasting Union (EBU) have reacted swiftly to this situation and that all jury members are impartial. It's only fair that each song in the Eurovision Song Contest is judged on its individual merits on the night.
Jury member from Sweden removed in 2016
In a similar situation in Sweden last year, pop singer Lisa Ajax replaced her colleague Wiktoria as member of the official jury, after the latter had appeared on Swedish television's preview shows. Anette Helenius, project manager for the Swedish Eurovision broadcast, explained it this way:
– There is no doubt that the opinion of some members of that particular jury panel could have been affected by another jury member's opinion. That is why we decided to replace Wiktoria with Lisa Ajax.