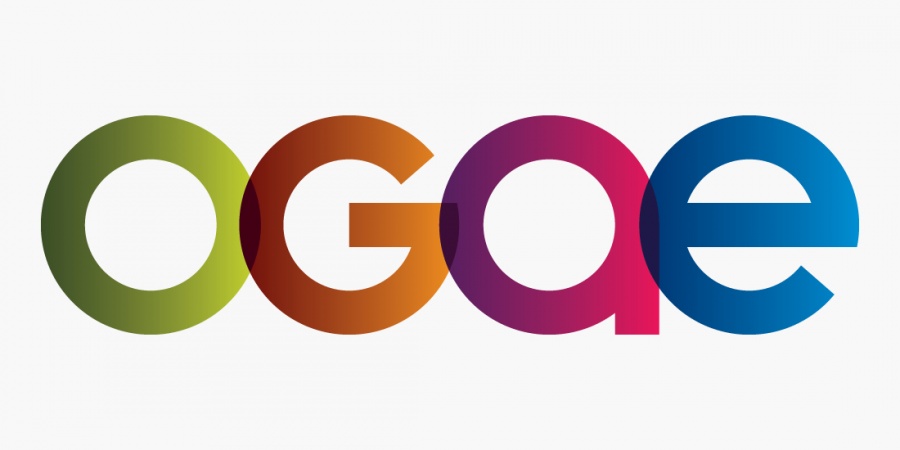 OGAE
OGAE Second Chance Contest 2019 – songs revealed
The 2019 national final fan favorites get another chance
OGAE International is a network of 40 Eurovision Fan clubs around the world. All countries that have participated in Eurovision Song Contest are eligible to have their own local OGAE-club.

The OGAE Second Chance Contest is a visual event and is organized by OGAE clubs around Europe, Australia and the international fan club of the Eurovision Song Contest. This contest was founded in 1987 and was previously a non-televised event, but evolved over the years by the usage of video tape and nowadays DVD and Youtube.
Each summer following the Eurovision Song Contest, each country can submit one song that failed to win the country's national selection process for the Eurovision Song Contest. The members of each club choose amongst the songs that did not win and select one to represent the club in the event. Votes are cast by members of the OGAE clubs and are returned to the OGAE country organizing the particular year's event.
OGAE Italy have now revealed the songs together with the running order for the 33rd edition of the OGAE Second Chance Song Contest, have officially been revealed
Similar to the Eurovision Song Contest, the OGAE country winner from the previous year will host the next event. OGAE Italy won the 2018 edition with the song "Il mondo prima di te" by Annalisa whom didn't Sanremo that year in order to represent Italy in the 2018 Eurovision Song Contest. 2019 sees the debut from Australia.

As one might notice, big fan favorites from the national final season, including Sweden's Anna Bergendahl with "Ashes to Ashes", Romania's Bella Santiago with "Army of Love", Germany's Aly Ryan with "Wear Your Love", the United Kingdom's Kerrie-Anne with "Sweet Lies", Australia's Electric Fields with "2000 and Whatever" and Spain's María Villar with "Muérdeme" are in the running this year. It is noted that fan favorite Maruv with "Siren Song" cannot compete in this contest as it was the national final winner despite not making it to the Eurovision Song Contest.

OGAE Second Chance Contest 2019
Lorena – "Tower of Babylon" (Croatia)
Barbora Mochowa – "True Colours" (Czech Republic)
The Middletonz – "Roses" (Hungary)
Edgars Kreilis – "Cherry Absinthe" (Latvia)
Julie and Nina – "League of Light" (Denmark)
Mirud – "Nene" (Albania)
Lumervav ft Inga – "Milline Päev" (Estonia)
Anna Bergendahl – "Ashes to Ashes" (Sweden)
Surma – "Pugna" (Portugal)
Maxim Zavidia – "I Will Not Surrender" (Moldova)
Darude ft Sebastian Rejman – "Superman" (Finland)
Mørland – "En Livredd Mann" (Norway)
Friðrik Ómar – "Hvað ef ég get ekki elskað?" (Iceland)
Bella Santiago – "Army of Love" (Romania)
Kazka – "Apart" (Ukraine)
Seemone – "Tous Les Deux" (France)
Ivana Vladović & Wonder Strings – "Moje Bol" (Serbia)
Aly Ryan – "Wear Your Love" (Germany)
Kerrie-Anne – "Sweet Lies" (United Kingdom)
Electric Fields – "2000 and Whatever" (Australia)
María Villar – "Muérdeme" (Spain)
Il Volo – "Musica Che Resta" (Italy)
Ula Lozar – "Fridays" (Slovenia)
Monika Marija – "Light On" (Lithuania)
The results will be revealed in an online event in September 2019.