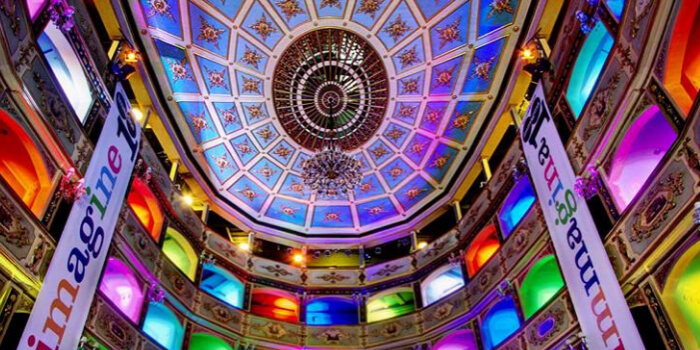 JUNIOR EUROVISION
Opening Ceremony of Junior Eurovision 2016
The allocation draw took place during the opening ceremony of Junior Eurovision 2016. The opening ceremony was held at the Manoel Theatre in Valetta
Junior Eurovision Song Contest in approaching.
The Opening Ceremony was held at the Manoel Theatre in Valletta by the host Taryn Mamo Cefai. During the ceremony, the allocation draw determined which entries will be performed in first and second half of the show.
The actual running order will be determined soon.
Allocation draw
| | |
| --- | --- |
| First half | Second half |
| Ireland (to perform first) | Australia |
| Albania | Cyprus |
| Armenia | Israel |
| Belarus | Italy |
| Bulgaria | Netherlands |
| North Macedonia | Serbia |
| Malta | Ukraine |
| Poland | Georgia (to perform last) |
| Russia | |
Junior Eurovision 2016
Date: 20 November 2016
Time: 16:00 CET
Place: Valletta, Malta
Arena: Mediterranean Conference Centre
Broadcaster: Public Broadcasting Services Limited (PBS)