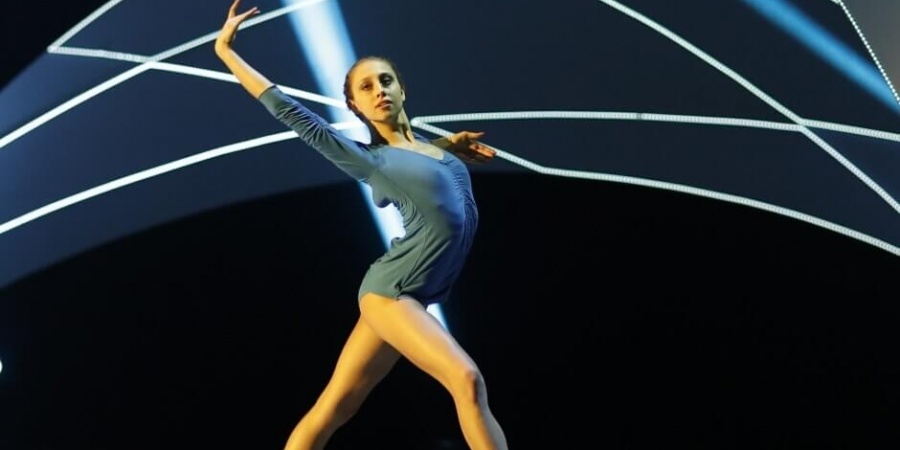 EUROVISION YOUNG DANCERS
Poland's Paulina Bidzińska wins Eurovision Young Dancers 2017
Eurovision Young Dancers 2017: Paulina Bidzińska wins for Poland, retains the title
After a spectacular show featuring stunning dance performances from eight countries, Paulina Bidzińska representing Poland was announced as the winner of Eurovision Young Dancers 2017. The biennial competition, organised by the European Broadcasting Union (EBU), hosted by Czech Television, was broadcast live from the Forum Hall in the Prague Congress Centre.
The winner of Eurovision Young Dancers was decided by a world-class panel of judges; Daria Klimentová (Czech Republic), Ambra Succi (Sweden) and Itzik Galili (Israel). The winning dance is called La Certa and was choreographed by Jacek Przybyłowicz. As is customary, only the top two results were announced. Patricija Crnkovič representing Slovenia finished in second place following the final dance duel.
Jon Ola Sand, the EBU's Head of Live Events and Executive Supervisor of Eurovision Young Dancers said:
– I have to start by congratulating Paulina Bidzińska for winning Eurovision Young Dancers for Poland. Paulina performed superbly throughout the week and her victory in the contest is thoroughly deserved. The eight young contestants have all reached the limits of what can be achieved at an amateur level, and we are proud to be able to share their talents across Europe's public-service TV channels, where we hope millions of viewers will be inspired by their performances.
The 2017 edition of Eurovision Young Dancers saw Portugal return for the first time since 2011 following Salvador Sobral's victory in the Eurovision Song Contest earlier this year. Slovenia's Patricija Crnkovič returned to the Eurovision Young Dancers stage having previously participated in the competition in 2013. Poland won the previous edition of Eurovision Young Dancers in 2015.
Eurovision Young Dancers - Winners
1985
Spain
Arantxa Argüelles
1987
Denmark
Rose Gad Poulsen & Nikolaj Hübbe
1989
France
Agnès Letestu (Contemporary dance)
United Kingdom
Tetsuya Kumakawa (Classical ballet)
1991
Spain
Amaya Iglesias
1993
Spain
Zenaida Yanowsky
1995
Spain
Jesús Pastor Sahuquillo & Ruth Miró Salvador
1997
Spain
Antonio Carmena San José
1999
Germany
Stegli Yohan & Katja Wünsche
2001
Poland
David Kupinski & Marcin Kupinski
2003
Ukraine
Jerlin Ndudi (Ballet)
Sweden
Kristina Oom & Sebastian Michanek (Modern dance)
Czech Republic
Monika Hejduková & Viktor Konvalinka (Youth Jury Choice)
2005
Netherlands
Milou Nuyens
2011
Norway
Daniel Sarr
2013
Netherlands
Sedrig Verwoert
2015
Poland
Viktoria Nowak
2017
Poland
Paulina Bidzińska