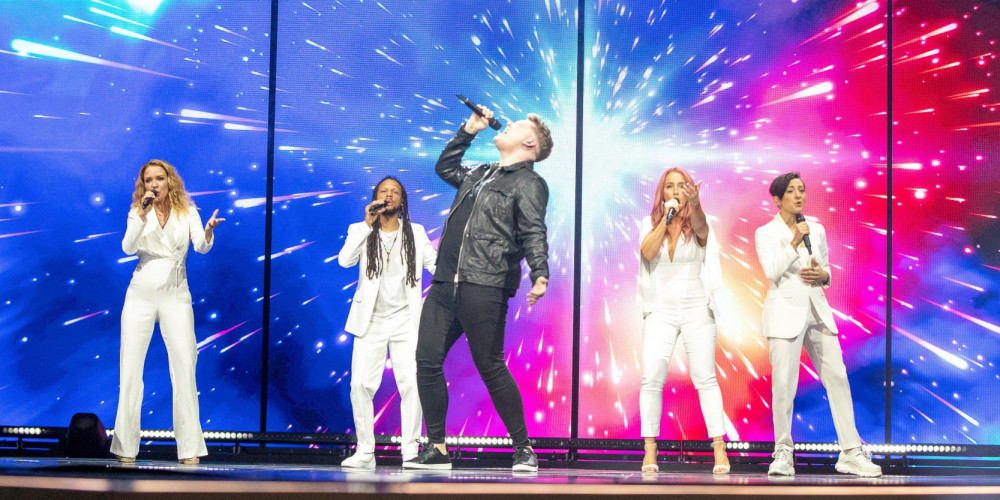 UNITED KINGDOM
will.i.am suggests: "The Voice winner should represent UK in Eurovision"
In a new interview to The Sun, United Kingdom's The Voice judge - will.i.am - has suggested that the talent show winner automatically gets selected to represent the country in the Eurovision Song Contest to hopefully get the country better results.
Europe hasn't been easy in the United Kingdom when it comes to Eurovision but - maybe - that's also because they haven't been delivering as much quality as one could expect from a country with such a powerful music industry.
It's quite weird to think that a nation responsible for giving the world names such as Adele, Amy Winehouse, Little Mix, Elton John, Ed Sheeran or even Sam Smith has had such an horrendous run in a music competition lately... It's been more than ten years since the United Kingdom finished within the top 10 of the world's biggest music competition.
Nonetheless, there might be a solution coming from Black Eyed Peas' will.i.am - who has also been apart of the UK's The Voice judging panel for a while. In an interview to The Sun, William asked:
– How comes the winner of The Voice doesn't automatically go to Eurovision? That would work.
This is, in fact, a selection process for a few countries. Take Malta, for example. Last year's Michela won the X Factor and with it the right to represent the country in Eurovision. What happened? After not qualifying in 2018, they managed to finish 14th at this year's Grand Final.
It isn't, nonetheless, a guaranteed formula. Georgia has struggled to qualify for the Eurovision's final for the past three years and even by sending the winner of Georgia's Idol it still didn't work out.
It's a fact that winning a talent show may not give you a guaranteed qualification but, at least, it surely gives more attention around the singing competition as The Voice surely draws more hype and ratings than Eurovision: You Decide.
What do you think? Should the United Kingdom change their national selection? Comment below and vote!