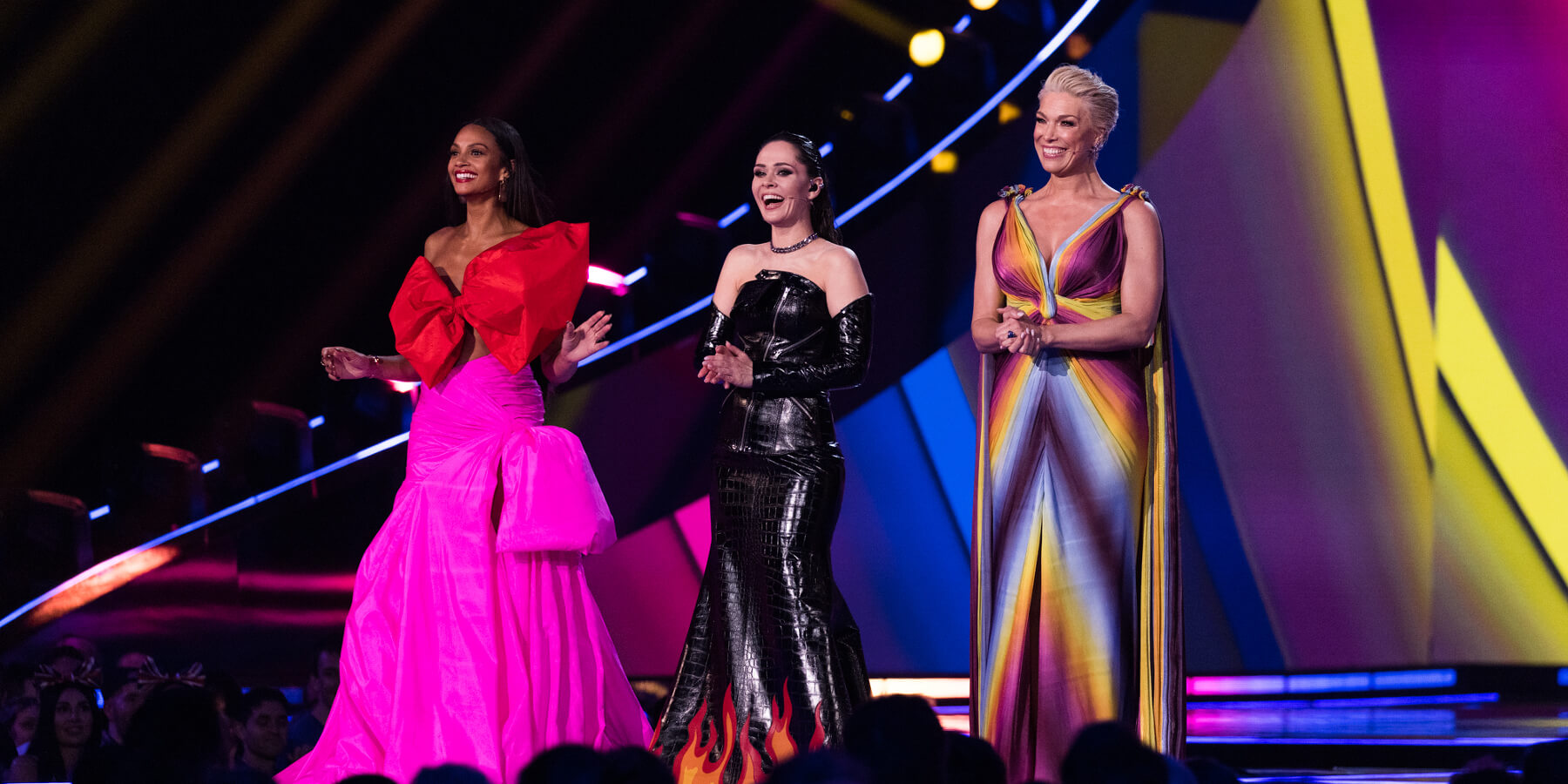 REHEARSALS
Eurovision 2023: Watch the rehearsal clips
All 37 participants have had their second rehearsal in Liverpool. Watch snippets from the rehearsals here
All the 37 countries have had their second rehearsal on the Eurovision stage in Liverpool.
2nd rehearsals (20 minutes)
After the 2nd rehearsal each delegation goes to the Viewing Room again to see the result. Small adjustments can be made. Then, off to a photo shoot before going live on TikTok.
All first and second rehearsals are closed to the press.
Videos
A 30-second "Exclusive Rehearsal Clip" or TV Footage (as it will look on television) of each of the countries' rehearsals can be seen here:
Albania
Duje Albina & Familja Kelmendi
Albina & Familja Kelmendi
Armenia
Future Lover Brunette
Brunette
Australia
Promise Voyager
Voyager
Austria
Who The Hell Is Edgar? Teya & Salena
Teya & Salena
Azerbaijan
Tell Me More TuralTuranX
TuralTuranX
Belgium
Because of You Gustaph
Gustaph
Croatia
Mama ŠČ! Let 3
Let 3
Cyprus
Break a Broken Heart Andrew Lambrou
Andrew Lambrou
Czechia
My Sister's Crown Vesna
Vesna
Denmark
Breaking My Heart Reiley
Reiley
Estonia
Bridges Alika
Alika
Finland
Cha Cha Cha Käärijä
Käärijä
France
Évidemment La Zarra
La Zarra
Georgia
Echo Iru
Iru
Germany
Blood & Glitter Lord Of The Lost
Lord Of The Lost
Greece
What They Say Victor Vernicos
Victor Vernicos
Iceland
Power Diljá
Diljá
Ireland
We Are One Wild Youth
Wild Youth
Israel
Unicorn Noa Kirel
Noa Kirel
Italy
Due vite Marco Mengoni
Marco Mengoni
Latvia
Aijā Sudden Lights
Sudden Lights
Lithuania
Stay Monika Linkytė
Monika Linkytė
Malta
Dance (Our Own Party) The Busker
The Busker
Moldova
Soarele și Luna Pasha Parfeni
Pasha Parfeni
Netherlands
Burning Daylight Mia Nicolai & Dion Cooper
Mia Nicolai & Dion Cooper
Norway
Queen of Kings Alessandra
Alessandra
Poland
Solo Blanka
Blanka
Portugal
Ai Coração Mimicat
Mimicat
Romania
D.G.T. (Off and On) Theodor Andrei
Theodor Andrei
San Marino
Like An Animal Piqued Jacks
Piqued Jacks
Serbia
Samo mi se spava Luke Black
Luke Black
Slovenia
Carpe Diem Joker Out
Joker Out
Spain
Eaea Blanca Paloma
Blanca Paloma
Sweden
Tattoo Loreen
Loreen
Switzerland
Watergun Remo Forrer
Remo Forrer
Ukraine
Heart of Steel Tvorchi
Tvorchi

The United Kingdom had technical issues, so the clip has not been made public