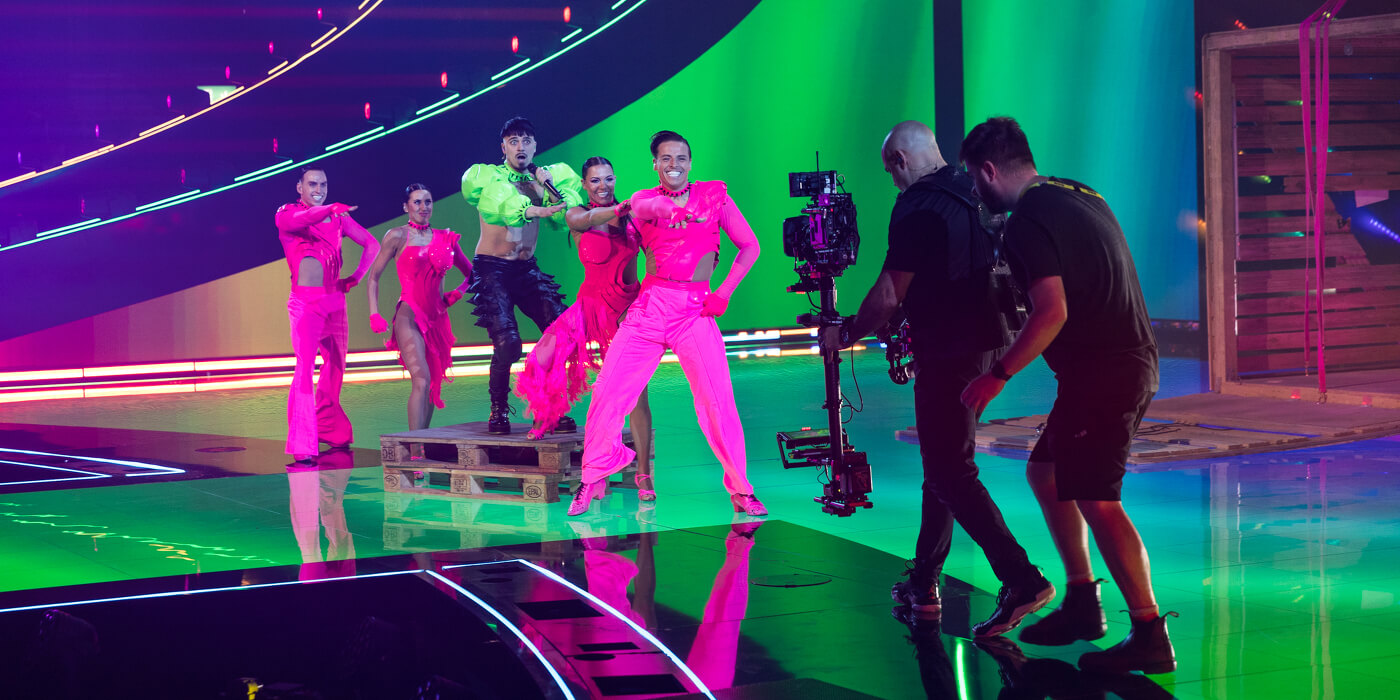 REHEARSALS
Eurovision 2023: Rehearsal Schedule
14 days of rehearsals and shows. See the complete schedule for the rehearsals and shows at the Eurovision Song Contest 2023 in Liverpool
The Eurovision Song Contest 2023 is just around the corner, and the countries' rehearsals on stage start on 30 April.
1st and 2nd rehearsals are closed for the press.
1st rehearsals (30 minutes)
Before the 1st rehearsal each country gets instructions on safety, the dressing room area is presented, and there will be an In-Ear Monitoring Rehearsal backstage.
After the 1st rehearsal each delegation go to the Viewing Room to see the recording of the rehearsal. Here any changes on visuals, camera work, choreography, etc. will be discussed. After this, there will be a Makeup Consultation.
2nd rehearsals (20 minutes)
After the 2nd rehearsal each delegation goes to the Viewing Room again to see the result. Small adjustments can be made.
All times in
CEST
(Central European Summer Time)
Sunday 30 April
Semi 1 (first 10): 1st rehearsal
Monday 1 May
Semi 1 (last 5), Semi 2 (first 5): 1st rehearsal
Tuesday 2 May
Semi 2 (last 11): 1st rehearsal
Wednesday 3 May
Semi 1: 2nd rehearsal
Thursday 4 May
Semi 2 (first 5): 2nd rehearsal.
Big-5 + Ukraine: 1st rehearsal
Friday 5 May
Semi 2 (last 11): 2nd rehearsal
Saturday 6 May
Big-5 + Ukraine: 2nd rehearsal
2nd Rehearsal
Germany
11:00 - 11:15
France
11:25 - 11:40
Italy
11:50 - 12:05
Ukraine
12:15 - 12:30
Spain
12:40 - 12:55
United Kingdom
13:05 - 13:20
Rehearsal: Interval act 1
15:00 - 16:30
Rehearsal: Interval act 2
16:30 - 18:00
Rehearsal: Interval act 3
18:00 - 19:30
Rehearsal: Interval act 4
19:30 - 20:30
Monday 8 May
Semi-final 1 rehearsals
Commentators briefing
12:00 - 13:30
Semi-final 1: Dress Rehearsal 1
14:30 - 17:15
Doors Open for audience
19:30
Audience briefing / Warm Up
20:00 - 21:00
Semi-final 1: Dress Rehearsal 2
21:00 - 23:30
Tuesday 9 May
Semi-final 1
Doors Open for audience
13:00
Audience briefing / Warm Up
14:15 - 14:30
Semi-final 1: Dress Rehearsal 3
14:30 - 16:45
Doors Open for audience
19:30
Audience briefing / Warm Up
20:00 - 21:00
Semi-final 1: LIVE
21:00 - 23:10
Qualifiers' Press Conference
Draw for the Grand Final
23:30
Wednesday 10 May
Semi-final 2 rehearsals
Commentators briefing
11:00 - 12:30
Semi-final 2: Dress Rehearsal 1
14:30 - 17:15
Doors Open for audience
19:30
Audience briefing / Warm Up
20:00 - 21:00
Semi-final 2: Dress Rehearsal 2
21:00 - 23:30
Thursday 11 May
Semi-final 2
Doors Open for audience
13:00
Audience briefing / Warm Up
14:15 - 14:30
Semi-final 2: Dress Rehearsal 3
14:30 - 16:45
Doors Open for audience
19:30
Audience briefing / Warm Up
20:00 - 21:00
Semi-final 2: LIVE
21:00 - 23:10
Qualifiers' Press Conference
Draw for the Grand Final
23:30
Friday 12 May
Grand Final rehearsals
Rehearsal: Flag Parade
10:00 - 12:00
Commentators briefing
11:00 - 12:30
Grand Final: Dress Rehearsal 1
13:00 - 17:45
Rehearsal: Technical
18:05 - 19:15
Doors Open for audience
19:30
Audience briefing / Warm Up
20:00 - 21:00
Grand Final: Dress Rehearsal 2
21:00 - 01:00
Saturday 13 May
Grand Final
Doors Open for audience
12:30
Audience briefing / Warm Up
13:00 - 14:00
Grand Final: Dress Rehearsal 3
14:00 - 18:00
Doors Open for audience
19:30
Audience briefing / Warm Up
20:00 - 21:00
Grand Final: LIVE
21:00 - 01:00
Winner's Press Conference
01:05
All times in
CEST
(Central European Summer Time)