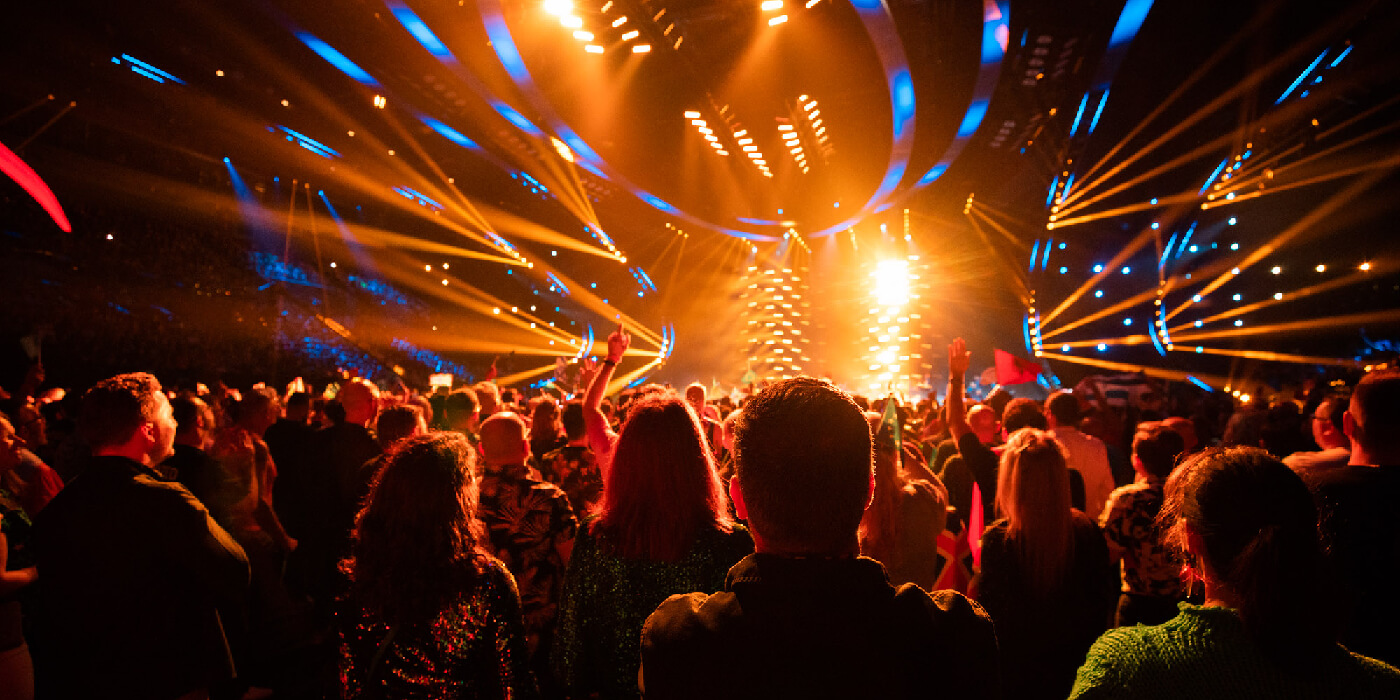 EUROVISION 2024
Eurovision 2024: Host city requirements
Swedish broadcaster SVT has made a secret list of demands that must be met by potential host cities for the Eurovision Song Contest in 2024
Swedish Aftonbladet has revealed SVT's secret list of requirements that must be met by the city that will host the Eurovision Song Contest 2024.
Costs and contract
Unless otherwise specified below, the host city is responsible for implementation and financing of costs for the various components. This also applies to the parts that touch the Arena. SVT is responsible for carrying out the television production and the television broadcasts.
SVT intends to enter into an agreement with the host city for the project undertaking as a whole and foresees that the host city in turn enters into agreements with the arena, subcontractors and others where required for the host city's commitments for the implementation.
Arena
The arena must have a neutral name that is not linked to a third party's company name, product, trademark or other names linked to this third party's business operations. All such names must, to the extent possible, be covered at the arena's expense.
In addition to the audience space, the arena needs to have:

Place for greenroom where 26 delegations of 10 people can sit. (Greenroom does not have to be in the arena room).
40 to 50 soundproofed and air-conditioned commentator booths.
27 furnished lodges of approximately 30 square meters for the various delegations.
Area for hair and makeup, approximately 250 square meters.
Area for main sponsor, approximately 1,000 square meters.
Offices for the delegations to be able to work in and backstage staff, approximately 30 to 40 office spaces spread over a number of rooms.
Office for SVT's editorial and production staff, 200 to 250 office spaces divided into several rooms, a larger meeting room for up to 50 people and also four smaller meeting rooms for up to 10 people.
Dining room or catering space for staff with at least 350 seats.
Areas for VIP events and specially invited guests (about 1,000 simultaneous guests).
Lodging spaces for presenters, approx. 4-6 rooms with separate toilet and shower (with proximity to the stage).
Lodge spaces for artists (not delegations), up to 20 lodges.
Seating areas for larger groups, at least two larger dressing rooms with access to a toilet for groups of up to 50 people (think opening and intermediate acts with many participants).
Props and scenography storage directly adjacent to the stage for the various stage shows (approximately 1,500 square meters).
Soundproof spaces for sound check, two so-called viewing rooms, where proximity and logistics are of great importance. (a total of four to six rooms of 50 to 100 square meters).
First aid room including medical staff.
Accreditation and Press:

Premises for accreditation management ("accreditation center"), located so that it is accessible to visitors outside the security controlled area, with workplaces for 15 people and a waiting room for up to 50 people.
Press centre for up to 1,200 people with workspace for press (approx. 650 seats), workspaces for accredited fans (approx. 250 seats), office space, interview room and cafeteria. In addition, a large room for televised press conferences.
Electricity supply and air conditioning:
The arena must propose a solution/solutions for a backup system for electricity supply, with the required connecting areas, approximately 1,000 square meters.
The electricity supply required for demolition and rigging as well as for non-TV production-related needs (offices, surrounding areas, etc.) must be paid for by the arena.
The arena must be able to be responsible for ensuring that the standard of air conditioning and cooling is met in all rooms proposed in the proposal and that it is maintained during the period without increased costs for SVT.
Other premises and arrangements
The city will carry out an event with a so-called "allocation draw" and "city handover" in January 2024. The event will be broadcast by SVT and there will be a draw for which semi-final the grants will participate in, as well as a ceremonial handover of a key to the host city (around 200 people participate).
The arena must also be available for visits by those responsible for the participating delegations (Head of delegation meeting) on one occasion in mid-March, for around 100 people.
The city will conduct a televised opening ceremony, ("Turquoise Carpet") on the Sunday before the race week. It falls under the responsibility and expense of the host city, and needs 200 to 300 meters of "turquoise carpet" for participating artists and more and space for a total of about 1,500 to 2,000 people, as well as a private reception ceremony for the same number of guests.
After party: Proposal for venue, organization and implementation force under the host city's responsibility and expense, for a possible after-party after the final, if the host city wishes to invite to it.
Euroclub: Proposal for resources for premises, organization and execution power for so-called Euroclub, a meeting place/nightclub with a stage. Preliminary opening hours daily between 11:00 and 03:00.
Eurovision Village: Proposals for locations and organization of the sponsor village, a commitment from the EBU and intended for international as well as national sponsors with exposure space for sponsors. In addition to this, the Eurovision Village is an excellent location for the city's hosting with a stage that the city disposes of and programs with daily live performances.
Hotel rooms
Good hotel room capacity in the city center and around the arena, with up to 3,500 hotel rooms available during the competition week itself. 1,000 hotel rooms must be available two weeks before the contest week.
Description of a comprehensive solution, within the auspices of the host city organization, for booking management, including online booking portal with payment functions that can be adapted to all participating countries.
Hotel prices must be reported and guaranteed for the entire period.
Proposal for how hotel room capacity of this magnitude is reserved until the city/region is selected.
Transportation and local traffic
Solutions for how traffic chaos is avoided to and from the arena.
Proposals for shuttle services for the delegations, including access to buses for the occasions when the entire delegation is gathered as well as car pool or taxi checks for free use by delegation members on other occasions.
ESC-marked taxis with fixed tariffs for everyone's use (that is, even those not covered by the service provided above; journalists, traveling public, etc.).
Security
Solutions in collaboration with the region for security for everyone involved as well as the audience and specially invited guests of honor with high security requirements.
600 volunteers, suggestions for local voluntary organizations where these can come from, propose an organization for and be responsible for project management and related costs for this.
Other demands
Applicant cities should also...
describe the necessary contacts with local authorities and organizations to ensure the specifications given in this document to enable the successful hosting of ESC 2024.
present contacts with police authorities, local transport organizations and traffic and road authorities, as well as local licensing authorities (including but not limited to extended alcohol service licenses) regarding necessary permits, etc.
during the hosting, in cooperation with the relevant authorities (police, rescue services, etc.) and in consultation with SVT, be responsible for establishing a detailed security plan written in Swedish and English. The security plan must be able to be presented to the EBU.
provide a description of how the host city intends to organize and establish the required security organization. SVT will have to approve all security arrangements.