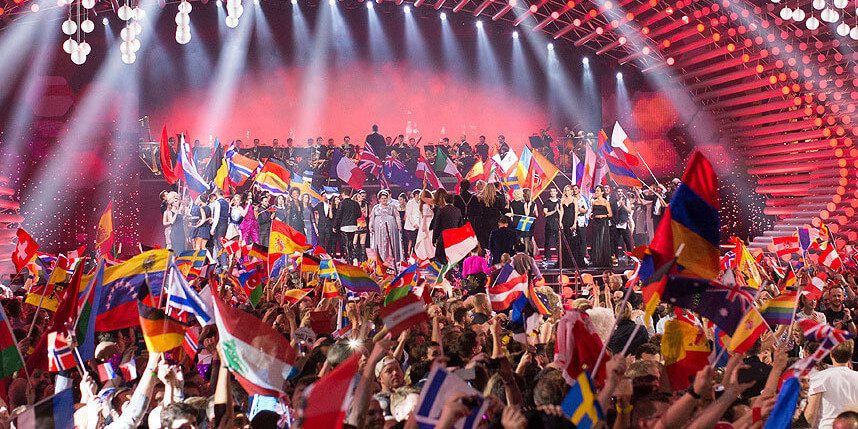 STOCKHOLM 2016
Eurovision is about to get a lot more exciting!
Mysterious Tweet from EBU: Change is coming! The Eurovision Song Contest is about to get a lot more exciting! What are the changes that makes Eurovision a lot more exciting?
The official account of the Eurovision Song Contest tweetet this today:

What can we expect? What are the changes that makes Eurovision a lot more exciting? Changing of voting-system? Pre-qualified countries to perform in Semi-finals? New country added? Change of rules? Last time Eurovision was held in Sweden, SVT removed the random draw, so the broadcaster could decide the running order. And national juries were re-introduced after this.

50/50 Jury/Televoting
Last year Italy won the televoting, but the juries only placed it sixth. This could lead to another weight than 50/50.
Only voting from qualified countries
One of the wishes from this year's broadcaster and producer of Eurovision, Sveriges Television (SVT) is to cut down the time used on voting and points. One solution could be only to air the points from the countries who are qualified to the Grand Final, reducing the numbers of countries to broadcast their votes by 17. On the contrary, the voting is a very important part of Eurovision today, and by skipping 17 countries doesn't make Eurovision "a lot more exciting".
Pre-qualified countries to perform in Semi-finals?
It has earlier been mentioned that the pre-qualified countries (Big-5 and host-country) would be allowed to perform in one of the semi-finals, to give the pre-qualified a better chance in the Grand Final. It was later changed to a shortened recorded clip of the stage performances will be shown. The clip will be recorded during previous night's dress rehearsal. We have earlier been writing about the downside of being pre-qualified for the Grand Final, and that it costs 12 points to be pre-qualified! Will a performance of the pre-qualified in one of the Semis make Eurovision "a lot more exiting"?
No Big-5 or pre-qualified?
Maybe there won't be any pre-qualified countries anymore? We can discuss whether or not it is right that the Big-5 automatically qualify to the Grand Final every year, because they pay more to the competition than others. Skipping the Big-5 and let them compete on the same conditions as the 38 other countries would make Eurovision more exciting - and more fair!
New country in Eurovision 2016?
Last year it was announced on 10 February 2015 that Australia would participate in Eurovision Song Contest 2015. Could this "change" be a new country in the Eurovision family? The bookies already have odds on new countries in 2017: Kazakhstan, China or even USA! Will a new country make Eurovision "a lot more exciting"?
Change of rules?
Eurovision Song Contest has turned more and more towards a TV-show instead of a contest the latest decades. This could lead to some changes in the Eurovision rules.
- Six on stage
It is not allowed to have more than six people on stage (including backup singers and dancers), could this be changed in order to make a more exciting or more TV-friendly show?
- Recorded vocals
From 1999 an onwards the orchestra was dropped, so the entries could use a recorded backing track during their performances. But all the vocals have to be live, including backing-vocals, or any other sound a human can produce (except whistling!). In both Denmark (Melodi Grand Prix) and in Sweden (Melodifestivalen), and in several other countries, they allow the backing-vocals to be recorded. This allocates more energy (and dancers) to make a TV-show at the expense of showing talent and competition. Would this be "a lot more exciting" if backing-vocals came from a recorded track instead of singers live on stage?
Super-final?
Lots of national selections operates with a "super-final", where 2-3-4 songs proceeds to, and then a second performance and a second round of voting will determine the winner. This would be a very drastic step to take for EBU, meaning cutting out the other voting, and only show the voting after the super-final.