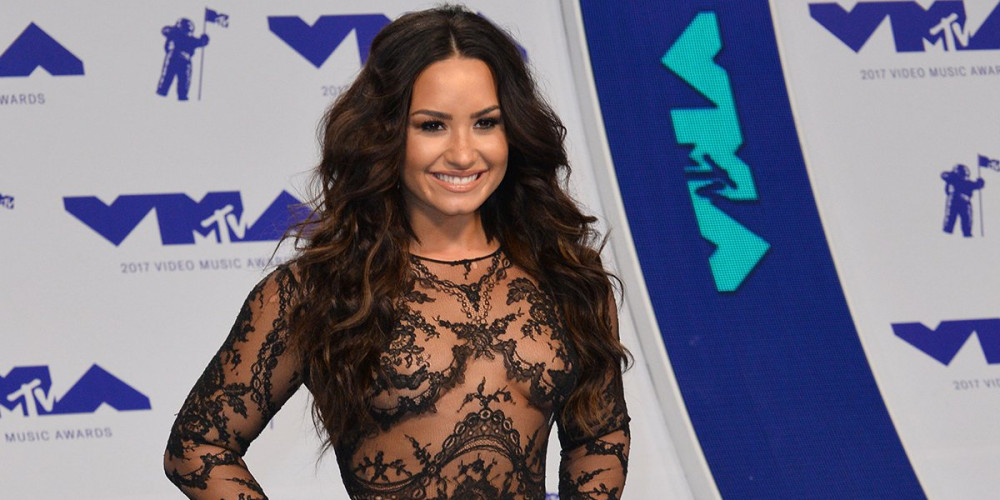 EUROVISION MOVIE
Eurovision Movie: Demi Lovato joins cast
The cast for Will Ferrell's comedy about Eurovision Song Contest keeps on being revealed. Taking the opportunity to celebrate Demi Lovato's birthday, the producer has just announced that the pop singer will also be part of the movie
It was announced back in 2018 that Will Ferrell was going to produce an Eurovision inspired movie for Netflix. The North-american actor and producer travelled to Lisbon last year to be part of the show's madness, production and live a little of what the fans like to call the "Eurovision Bubble".
According to IMDb, the comedy that is still being filmed, will be based on two Icelandic singers - Lars Erickssong (Will Ferrell) and Sigrit Ericksdottir (Rachel McAdams) - who get the chance to represent their country at the world's biggest music event, Eurovision.
Even though no release date has yet been defined, the cast for the movie keeps on being revealed and today was Demi Lovato's turn. The North-american Pop singer and actress was announced by Will Ferrell himself who took the opportunity to celebrate her birthday with the news:
According to Deadline, Lovato will play the role of Katiana, "one of the best and most angelic singers in all of Iceland" and therefore join the cast already built off Ferrell himself, Rachel McAdams, Dan Stevens, Pierce Brosnan and more. This will be Demi's first ever role in a movie since 2010.
The Eurovision Movie
"Eurovision" will be a Netflix production – in the genre of a comedy – written by Will Ferrell and Andrew Steele. David Dobkin has been announced as the director of the movie.
Aspiring Icelandic musicians Lars Erickssong and Sigrit Ericksdottir's journey as they are given the once-in-a-lifetime chance to represent their country at the world's biggest song competition.Movie Synopsis (IMDb)
The movie was first announced in 2018 after Will Ferrell's surprise appearance in Lisbon during that year's Eurovision Song Contest.
The release date for the movie has not yet been announced.

The Cast
Will Ferrell
Will Ferrell is an American actor, comedian and producer who first rose to fame due to his NBC sketch comedy show, Saturday Night Life. He is also known for his roles in movies such as Anchorman: The Legend of Ron Burgundy (2004), Talladega Nights (2006), Step Brothers (2008), The Other Guys (2010) and Anchorman 2: The Legend Continues (2013).
Ferrell is a three-time Golden Globe winner and has received a star on the Hollywood Walk of Fame which has cemented his status.
Rachel McAdams
Rachel was born in Canada. It was in 2002 that she made her Hollywood film debut with The Hot Chick but only rose to fame two years later for the iconic role of Regina George of the movie Mean Girls.
It would be, nonetheless, a few years later that Rachel would return to prominence. In 2009 she joined the cast of Sherlock Holmes and two years later she starred in Midnight In Paris.

McAdams is an Oscar nominated actress.
Pierce Brosnan
Pierce Brosnan was born in Ireland but moved to the USA at a young age. He first rose to fame in the 80s and in 1994 he became the fifth actor to play James Bond – role he played in four movies of the saga.

As for the new millennium, Brosnan has also starred in the musical Mamma Mia! (2008) and in the 2018 thriller, The Ghost Writer.
Pierce is a two-time Golden Globe nominee.
Demi Lovato
Better known for her singing, Demi Lovato first started her career in Disney's Sonny With a Chance. She rose to fame after getting the lead role of Disney's Camp Rock (2008) and its sequel in 2010 which was her last work as an actress.
Since then, Demi has focused more in her music career and has had hits such as "Heart Attack", "Give Your Heart a Break" or "Sorry Not Sorry".

Dan Stevens
The English actor caught the public attention due to his role in the drama TV show Downton Abbey.
Other than, Dan Stevens has starred in the 2014 movie, The Guest and participated in Disney's live action adaptation of Beauty and the Beast.