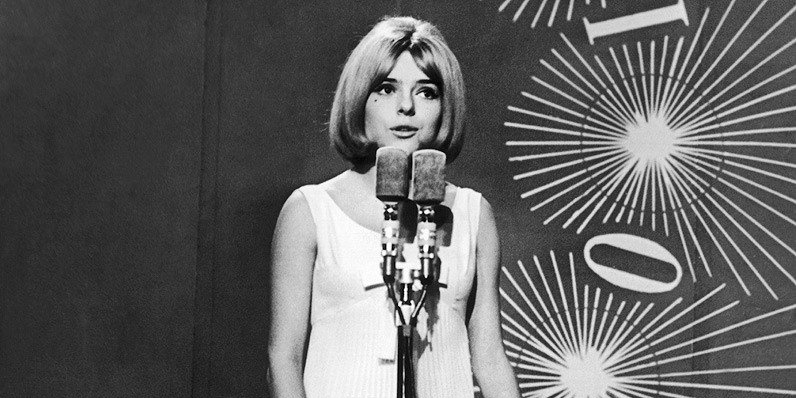 LUXEMBOURG
Eurovision winner France Gall dies at the age of 70
France Gall, the winner of Eurovision Song Contest 1965 with "Poupée De Cire, Poupée De Son" for Luxembourg, has died today at the age of 70
This Sunday morning we woke up with the sad news, the death of the French singer France Gall, who represented Luxembourg in 1965, giving the small country its second victory in Eurovision Song Contest.
The Eurovision 1965-winner France Gall, born as Isabelle Gall, died this morning in Paris at the age of 70. She died of cancer that she has been fighting for two years.

Gall leave us an iconic legacy throughout her musical career. Her career started when she was 16, with the song "Ne sois pas si bête". In 1965 she was approached by RTL in Luxembourg to represent the country at Eurovision Song Contest. Several songs were proposed for her to sing at the contest, but Gall selected "Poupée De Cire, Poupée De Son", written by Serge Gainsbourg.
For decades she was one of the most beloved and recognized French singers. She had a great solo career with her husband, the songwriter Michel Berger, whom she met in 1973, and had a great comeback in the 80's with hits like "Ella Elle l'a" and "Babacar".
Gall and Berger were private and professional partners for 15 years before Berger died of a heart attack in 1992 at the age of 44.
The couple had two children. The daughter Pauline was only 19 years old when she died of cystic fibrosis in 1997. After these two major losses, Gall performed very rarely and began having health problems.
France Gall was hospitalized just before Christmas, due to a severe infection. She was suffering from a recurring breast cancer. Her management stated the following on her Facebook page:
It is with great sadness that we learn this Sunday morning about the death of France Gall. She passed away 7 January at the age of 70.

All our thoughts go to her loved ones.France Gall's management
The Eurovisionworld team expresses our sincere condolences to her family, friends and fans.