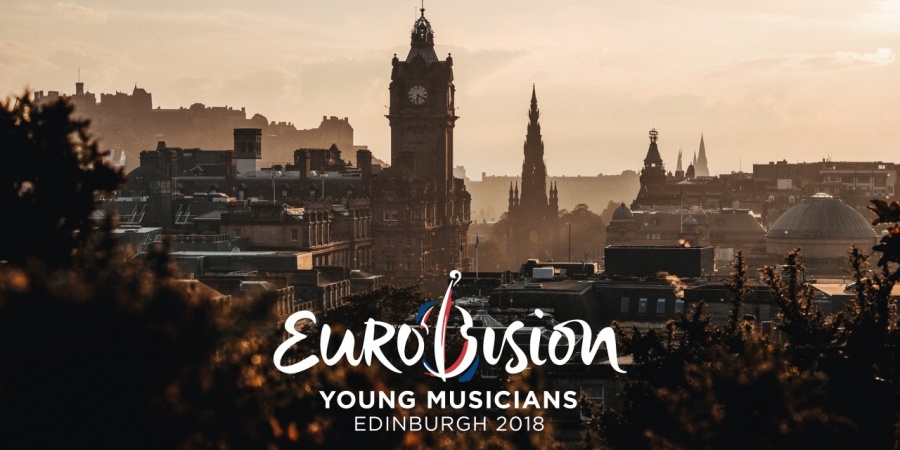 EUROVISION YOUNG MUSICIANS
Eurovision Young Musicians 2018: Congratulations Ivan Bessonov
Ivan Bessonov from Russia wins the 19th edition of Eurovision Young Musicians
Classical Piano played by the talented 16 year-old has brought Russia it's first victory in the Eurovision Young Musician Contest. Hosted in Edinburgh, Scotland for the first time as part of the Edinburgh International Festival on August 23rd, 18 countries participated including the debut of Albania by Klaudio Zoto.
After two semi-finals the field was narrowed down to 6 proud nations: Norway, Slovenia, Czech Republic, Germany, Hungary and Russia. Second place and a 3,000 euro prize went to Nikola Pajanovic of Slovenia. Slovenia having last won in 2010.
First Place and a grand prize of 7,000 euros went to Ivan Bessonov of Russia who performed Tchaikovsky's Piano Concerto No. 1, 3rd Movement. Ivan's victory marks the first win for Russia in the Young Musician contest which had not participated in the contest since 2010. Russia and Slovenia both made their debut in 1994.
18 countries
18 countries were represented by young musicians in this year's contest:
Albania, Belgium, Croatia, Czech Republic, Estonia, Germany, Greece, Hungary, Israel, Malta, Norway, Poland, Russia, San Marino, Slovenia, Spain, Sweden and United Kingdom.

What is Eurovision Young Musicians?
Eurovision Young Musicians is a biennal classic music competition (with a similar format of ESC) for people with less than 18 years old. It was created in 1982 and 2018's edition will be the 19th edition of the contest.