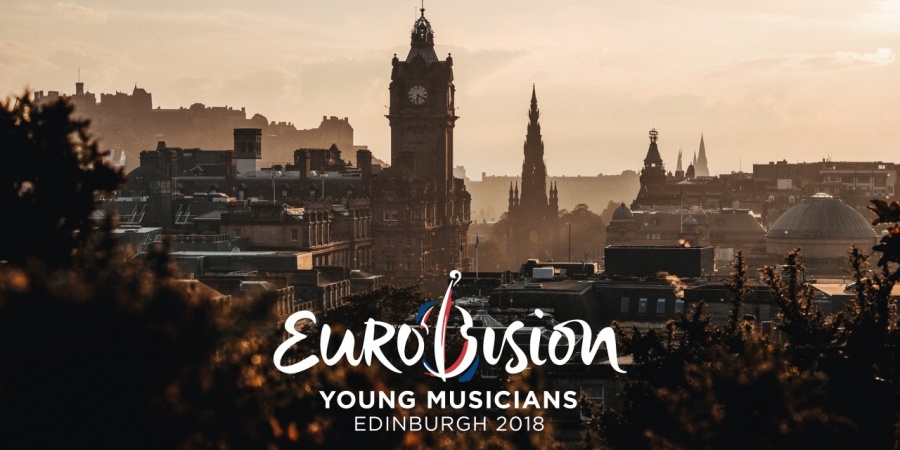 EUROVISION YOUNG MUSICIANS
Eurovision Young Musicians 2018: The next Eurovision event in the calendar
The 19th edition of the classic music competition will take place in Edinburgh, between 18 and 23 August 2018
Eurovision Song Contest 2018 has finished and everyone is waiting and already looking forward to the next edition of this contest that will take place in Israel.
But there are good news... Eurovision isn't over! Eurovision Young Musicians 2018 will be the next EBU contest.
What is Eurovision Young Musicians?
Eurovision Young Musicians is a biennal classic music competition (with a similar format of ESC) for people with less than 18 years old. It was created with 1982 and 2018's edition will be the 19th edition of the contest.
Where is it going to take place?
For the 2nd time in the contest history, Eurovision Young Musicians will take place in the United Kingdom. Manchester was the host in the 1st edition and 36 years later, the contest is back to that country. Edinburgh was the selected city to host it. Usher Hall will be the host venue for the final. It is not the first time that a Eurovision event takes place in this venue. Usher Hall hosted the 1972 Eurovision Song Contest and the 2008 Eurovision Dance Contest.
Schedule:
Semifinal 1: 18 August 2018 (Edinburgh Festival Theatre)
Semifinal 2: 19 August 2018 (Edinburgh Festival Theatre)
Final: 23 August 2018 (Usher Hall)
Who are participating?
18 countries are going to participate in this year's edition:
---
Albania, Belgium, Croatia, Czech Republic, Estonia, Germany, Greece, Hungary, Israel, Malta, Norway, Poland, Russia, San Marino, Slovenia, Spain, Sweden and United Kingdom.
---
Live stream/Tickets
BBC Radio 3 will be the hosts and they will distribute to the Euroradio network. The participant broadcasters will also stream the contest.
Remember to book in your agenda: 18-23 August 2018, Eurovision Young Musicians, one of the most important classic music competitions of all Europe.