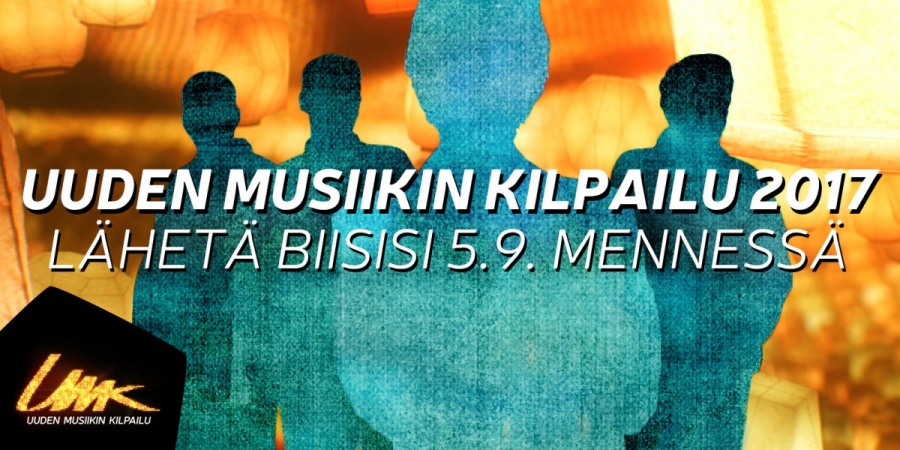 FINLAND
Finland kicks off Uuden Musiikin Kilpailu (UMK) 2017
Uuden Musiikin Kilpailu will select the Finnish entry for Eurovision Song Contest 2017. The submission period is open for songs and artists.
Just like previous years, Uuden Musiikin Kilpailu (UMK) will select the Finnish representative for Eurovision Song Contest. The Finnish broadcaster YLE has opened the submission period for songs and artists.
UMK 2017 is the sixth edition of UMK. The format of UMK 2017 will be the same as the last five years. The final of UMK will be held in February 2017, and the winner will be chosen by 50/50 televoting/jury.
Competitors who wants to participate in UMK 2017 can apply on YLE's website until 5 September 2016 11:00 CEST.
UMK 2017 submission requirements
Competitors must be Finnish citizens or have permanent residence in Finland
Minimum 16 years of age
Entries must be submitted online in mp3 format
A video including details of the artist should be sent to the broadcaster in MOV or MP4 format
Two professional photos of the act should be attached (1 portrait and 1 landscape)
All social media platforms for the artist should be include
A DOC, PDF or RTF file of the song lyrics should also be included
Finland debuted in the Eurovision Song Contest in 1961 and has participated ever since, except for six years, mostly because of last years bad position. The country has won the competition once, in 2006 with the song "Hard Rock Hallelujah", performed by Lordi. Since then Finland's best result is 11th place in 2014. Since the introductions of semi-finals in 2004, Finland has qualified for the Grand Final 7 out of 13 times.