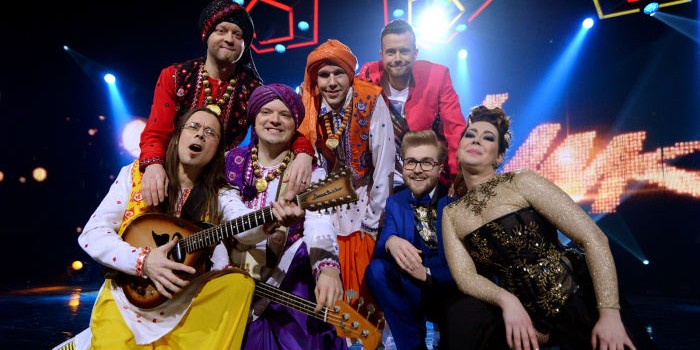 FINLAND
Finland: Result of the second round of UMK
Three more songs are ready for the Final of Uuden Musiikin Kilpailu (UMK) 2015 in Finland: Shava, Opera Skaala and Jouni Aslak
Tonight the second round of Uuden Musiikin Kilpailu 2015 took place live from Helsinki, Finland. The public televoters decided solely the three of the six acts qualified for the Finnish final:
UMK Second round
Shava – "Ostarilla"
Opera Skaala – "Heart Of Light"
Jouni Aslak – "Lions And Lambs"
Eeverest – "Love It All Away"
Otto Ivar – "Truth Or Dare"
Siru – "Mustelmat"
Uuden Musiikin Kilpailu 2015
This years Uuden Musiikin Kilpailu will have three semi-finals and one grand final. The shows will be hosted by the former porn star Rakel Liekki (35), and Roope Salminen (25) from the band "Roope Salminen & Koirat".
6 February: Semi-final 1
14 February: Semi-final 2
21 February: Semi-final 3
28 February: Final
Finland debuted in the Eurovision Song Contest in 1961 and has participated ever since, except for six years, mostly because of last years bad position. The country has won the competition once, in 2006 with the song "Hard Rock Hallelujah", performed by Lordi. Since then Finland's best result is 11th place in 2014.