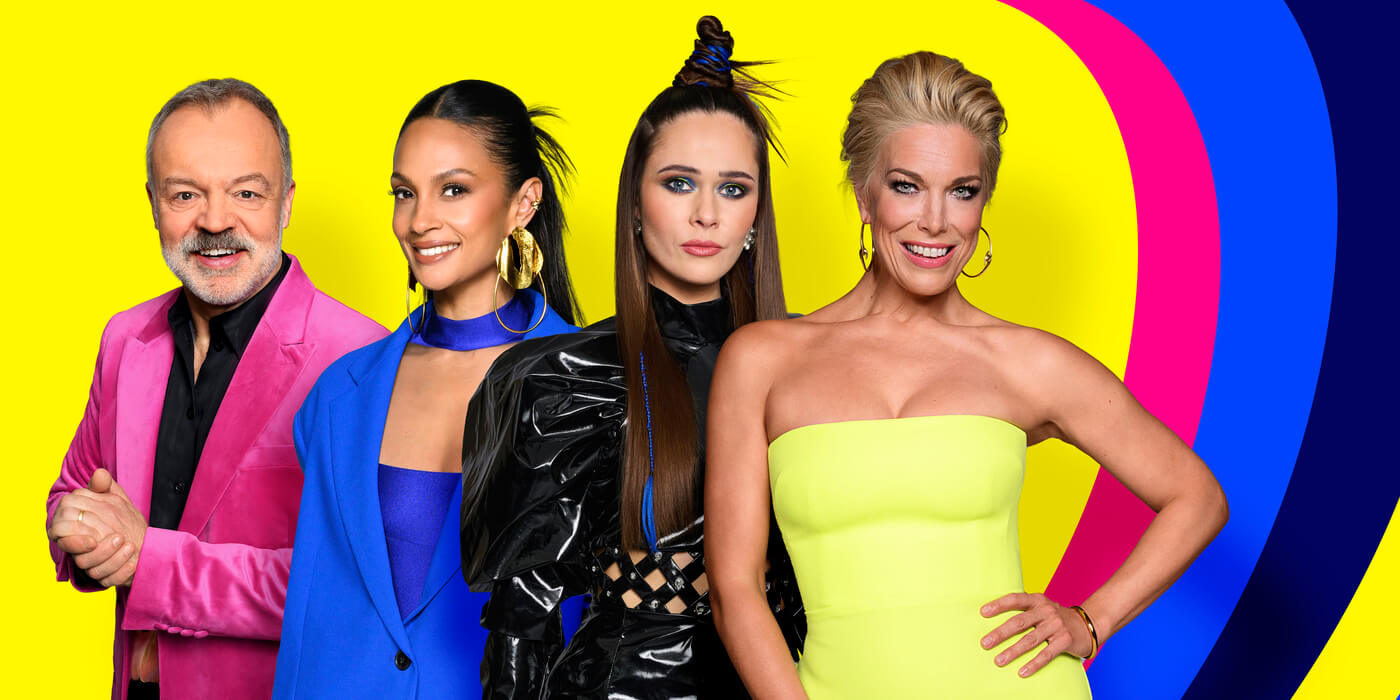 LIVERPOOL 2023
Here are the hosts of the Eurovision Song Contest 2023
The hosts for the Eurovision Song Contest 2023 have just been revealed: Julia Sanina, Graham Norton, Hannah Waddingham and Alesha Dixon
The BBC has unveiled the four hosts who will be in charge of presenting this year's Eurovision Song Contest.
As expected, and because the United Kingdom is hosting on behalf of Ukraine, a mix between British hosts and Ukrainian hosts is who the BBC has selected:
Graham Norton (Grand Final)
Julia Sanina (all shows)
Hannah Waddngham (all shows)
Alesha Dixon (all shows)
While there are four official hosts, Graham Norton is only scheduled to host the show's Grand Final. The three ladies will not only join him for the final show, but will also host both semi-finals on their own.
Graham Norton
He might as well be the face of Eurovision for many British people as Graham Norton has been the official commentator for the United Kingdom since 2009. Graham is one of Britain's most famous TV hosts due to his BAFTA award winning show, The Graham Norton Show, which has welcomed legendary guests such as Madonna, Hugh Jackman, Adele and so many others.
Julia Sanina
Julia is a major celebrity in her homeland, Ukraine. The singer was a finalist on Dancing with the Stars, a judge on The X Factor, and even last year was selected by the Ukrainian people to have a determinant opinion on who should represent the country in Eurovision 2023 being one of the jury members of Vidbir 2023. Julia is featured in a band, The HARDKISS, which competed to represent Ukraine at Eurovision back in 2016.
Hannah Waddingham
Hannah Waddingham is a British singer and actress who's won an Emmy Award and has been nominated for a Golden Globe. In addition to being part of extremely successful shows such as Ted Lasso, Game of Thrones, and Sex Education, she's also starred in many West End and Broadway productions.
Alesha Dixon
Alesha's breakthrough came back in 2008 when she released the hypnotic track "The Boy Does Nothing," which went on to become a worldwide hit. While Alesha hasn't seen a massive global hit since then, the doors haven't exactly closed on her. Besides being a singer, Alesha is also a TV host and has an envious résumé that includes The Greatest Dancer, Britain's Got Talent and so much more.
Previous Eurovision hosts
Eurovision Song Contest 2023
The 67th Eurovision Song Contest takes place on 9, 11 and 13 May 2023. The contest will be held in Liverpool, United Kingdom, and produced by British broadcaster BBC.