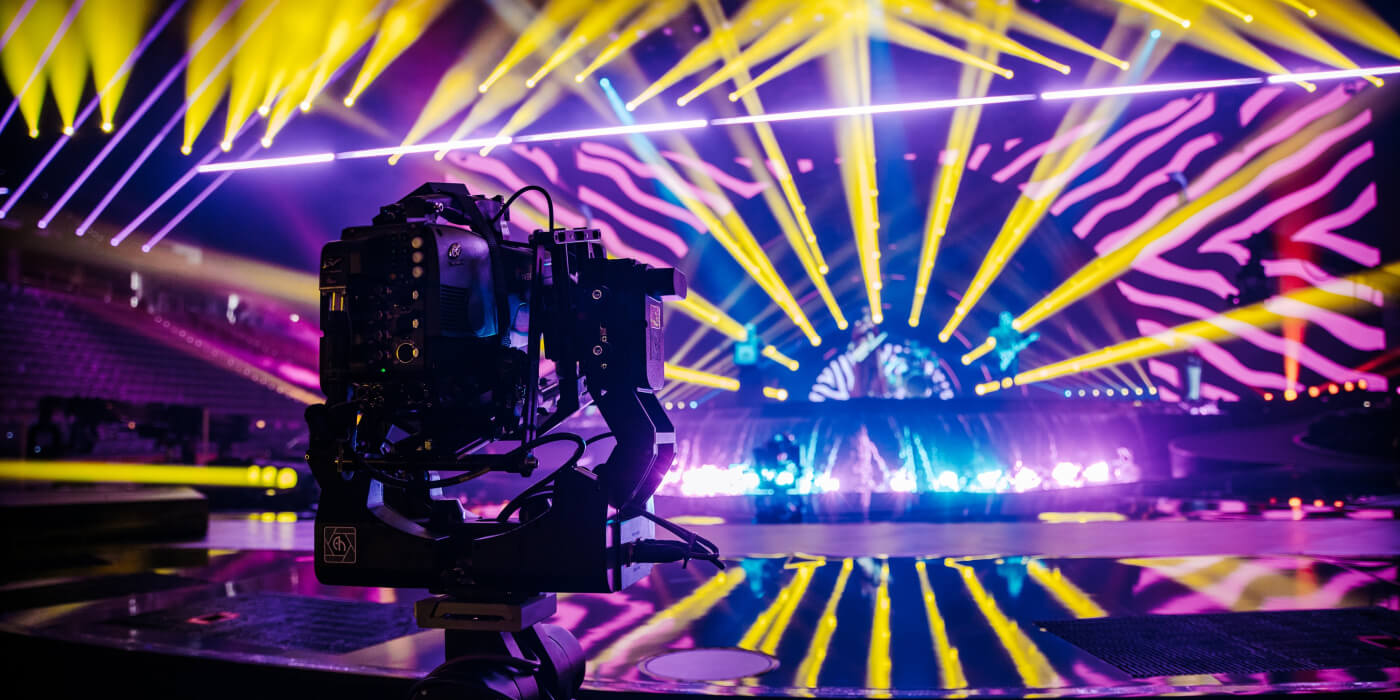 TURIN 2022
If countries couldn't go to Eurovision 2022: Watch the backup performances
Each of the 40 contestants at Eurovision 2022 recorded a backup "Live-on-tape" performance, in case they couldn't travel to Turin because of COVID-19. 27 of these performances have now been revealed
One month after the Eurovision 2022 Grand Final concluded, some of the recorded "Live-on-tape" performances have been revealed.
What is "Live-on-tape" performances?
Due to the COVID-19 pandemic, the Eurovision organizers repeated last year's initiative to make Eurovision happen in a safe manner. The solution was to ask each country to record a "Live-on-tape" version of their planned performance from their home country.
If the representative was unable to travel to Turin, due to travel restrictions or have to quarantine while at the contest, this Live-on-tape recording would have replaced the live performance.
Live-on-tape backup performances
Click on a song to jump to the backup performance...
| | | | |
| --- | --- | --- | --- |
| | Albania | Sekret Ronela Hajati | Ronela Hajati |
| | Belgium | Miss You Jérémie Makiese | Jérémie Makiese |
| | Bulgaria | Intention Intelligent Music Project | Intelligent Music Project |
| | Croatia | Guilty Pleasure Mia Dimšić | Mia Dimšić |
| | Denmark | The Show Reddi | Reddi |
| | Estonia | Hope Stefan | Stefan |
| | Finland | Jezebel The Rasmus | The Rasmus |
| | France | Fulenn Alvan & Ahez | Alvan & Ahez |
| | Germany | Rockstars Malik Harris | Malik Harris |
| | Greece | Die Together Amanda Georgiadi Tenfjord | Amanda Georgiadi Tenfjord |
| | Iceland | Með hækkandi sól Systur | Systur |
| | Ireland | That's Rich Brooke Scullion | Brooke Scullion |
| | Israel | I.M Michael Ben David | Michael Ben David |
| | Latvia | Eat Your Salad Citi Zēni | Citi Zēni |
| | Lithuania | Sentimentai Monika Liu | Monika Liu |
| | Malta | I Am What I Am Emma Muscat | Emma Muscat |
| | Montenegro | Breathe Vladana | Vladana |
| | North MacedoniaN.Macedonia | Circles Andrea | Andrea |
| | Poland | River Ochman | Ochman |
| | Portugal | Saudade, saudade Maro | Maro |
| | Romania | Llámame WRS | WRS |
| | San Marino | Stripper Achille Lauro | Achille Lauro |
| | Serbia | In Corpore Sano Konstrakta | Konstrakta |
| | Slovenia | Disko LPS | LPS |
| | Spain | SloMo Chanel | Chanel |
| | Switzerland | Boys Do Cry Marius Bear | Marius Bear |