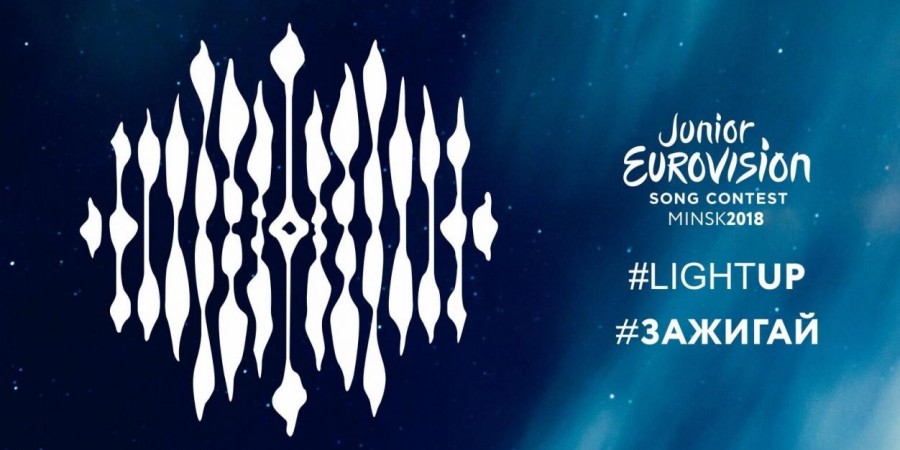 JUNIOR EUROVISION
Junior Eurovision 2018: 20 countries will compete – including Kazakhstan and Wales
The list of countries for this year's Junior Eurovision Song Contest in Minsk has been announced. Kazakhstan and Wales will both compete for the first time. UPDATED: Ukraine joins
UPDATE 2 August 2018:
After the initial announcement Belarus' public broadcaster BTRC (Belarusian Television and Radio Company) has announced that Ukraine will join Junior Eurovision 2018
EBU has announced the complete list of countries that will compete at Junior Eurovision Song Contest 2018 in Minsk, Belarus. For the first time Kazakhstan and Wales will take part in Junior Eurovision, while Azerbaijan and Israel will return to the contest.
A record number of 20 countries will take part on 25 November 2018 in Minsk Arena:
JUNIOR EUROVISION 2018
25 November 2018, Minsk Belarus
Albania
Armenia
Australia
Azerbaijan
Belarus
France
North Macedonia
Georgia
Ireland
Israel
Italy
Kazakhstan
Malta
Netherlands
Poland
Portugal
Russia
Serbia
Ukraine
Wales
Jon Ola Sand, Executive Supervisor of Junior Eurovision, says: "We are delighted to have a record-breaking 19 countries taking part in the 16th Junior Eurovision Song Contest. Since the contest began in 2003 we have been thrilled to see a wealth of young talented performers take to the stage, some of whom have gone on to represent their countries in the Eurovision Song Contest. We are looking forward to seeing the next generation of young musical talent shine in the 2018 contest at the Minsk Arena in Belarus".
Kazakhstan in the Eurovision family
Among the list of countries is the debut of the Asian nation Kazakhstan.

Kazakhstan's broadcaster Khabar Agency is not a member of the European Broadcasting Union (EBU), but only an associate member. Just like Australia's broadcaster SBS.

Kazakhstan has long been keen to be a part of Eurovision Song Contest. In 2018 Kazakh media reported that Kazakhstan would debut at Eurovision 2018, but this was later denied by EBU. They would instaed send a delegation to Eurovision 2018 in Lisbon, and debuting at Eurovision 2019 in Israel, but this is still not confirmed.
Only full EBU members are eligible to participate in Eurovision Song Contest, although the ESC Reference Group may accept an associate member as a guest participant in exceptional circumstances as it has previously done with Australia.
There are no plans to extend this arrangement to other associate members.
Wales: From Choir to Junior
It has long been a tradition that the nations of the United Kingdom compete under one banner. Last year, however, this pattern was broken with the participation of Wales as an independent nation in the inaugural edition of the Eurovision Choir of the Year 2017. The Welsh choir finished second.
Wales will again participate in Eurovision Choir 2019, but this year's Junior Eurovision Song Contest will also include Wales in the lineup.
As it stands the BBC and United Kingdom seems to have little interest in the Eurovision off-shoot. This leaves an opening in the line-up. One which Wales is only to happy to fill.
Junior Eurovision Song Contest
Back in 2000 the Danish broadcaster Denmark's Radio (DR) held a song contest for children, and in 2002 the "MGP Nordic" was held together with Sweden and Norway. EBU picked up the idea for a song contest featuring children, and the first Junior Eurovision Song Contest was held in 2003 in Copenhagen, with 16 participating countries.
Back then the Junior Eurovision was based on entertainment for kids around Europe. On their level. It has later transformed itself to a copy of the "adult's Eurovision", lacking the soul and unique atmosphere it once had.
Junior Eurovision is only open for children aged 9 to 14.
Winners of Junior Eurovision
2003: Croatia (Dino Jelušić: "Ti si moja prva ljubav")
2004: Spain (María Isabel: "Antes muerta que sencilla")
2005: Belarus (Ksenia Sitnik: "My vmeste" / "Мы вместе")
2006: Russia (Tolmachevy Sisters: "Vesenniy Jazz" / "Весенний джаз")
2007: Belarus (Alexey Zhigalkovich: "S druz'yami" / "С друзьями")
2008: Georgia (Bzikebi: "Bzz..")
2009: Netherlands (Ralf Mackenbach: "Click Clack")
2010: Armenia (Vladimir Arzumanyan: "Mama" / "Մամա")
2011: Georgia (CANDY: "Candy Music")
2012: Ukraine (Anastasiya Petryk: "Nebo" / "Небо")
2013: Malta (Gaia Cauchi: "The Start")
2014: Italy (Vincenzo Cantiello: "Tu primo grande amore")
2015: Malta (Destiny Chukunyere: "Not My Soul")
2016: Georgia (Mariam Mamadashvili: "Mzeo")
2017: Russia (Polina Bogusevich: "Wings")