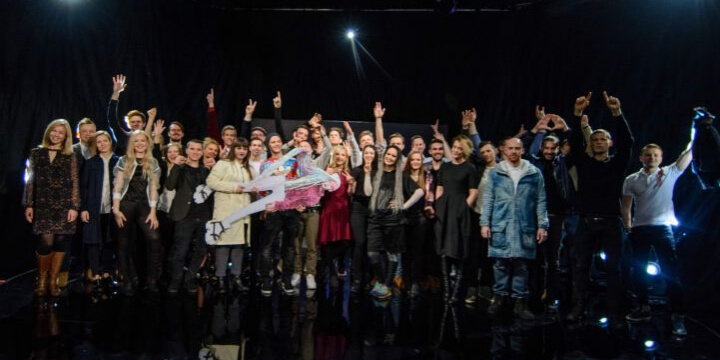 LATVIA
Latvia: Here are the Supernova 2017 contestants
The entries for this year's Supernova in Latvia have been announced by Latvian broadcaster LTV
22 acts will compete in this year's Supernova in Latvia. The broadcaster received 168 applications and chose up to 50 to audition in front of a jury with representatives from the music industry: Petri Mannonen (Universal Music), Matthias Miller (BMG), Fružina Zepa (Lollapalooza Berlin) and Joy Deb (co-writer of "Heroes" - Sweden 2015).
The winner of Supernova will represent Latvia at Eurovision Song Contest 2017 in Kyiv
Supernova 2017 contestants
Anna Zankovska - "Rage Love"
Crime Sea - "Escape"
Edgars Kreilis - "We Are Angels"
First Question - "Naked"
Franco Franco - "Up"
Katrīna Cīrule - "Blood Runs Quicker"
Katrine Lukins - "Silhouette"
Laura Lo pied. Chris Oak - "Little Weird"
Lauris Valters - "Magic Years"
Linda Leen - "Who Is In Charge"
Markus Riva - "Dynamite"
Miks Dukurs - "Spiritual Priest"
Miks Galvanovskis - "Runaway"
My Radiant You - "All I Know"
Pikaso - "U (can Keep Your Cools)"
Rock'n'Berries - "Feel the Love"
Santa Daņeļeviča - "Your Breath"
THE HiQ - "Taju Ot Lyubvi"
The Ludvig - "I'm In Love With You"
Toms Kalderauskis - "We Won't Back Down"
Triana Park - "Line"
UP - "One by One"
Supernova 2017
Supernova 2017 will consist of four shows: Two heats, one semi-final and a final. LTV will broadcast two introductory shows on 22 and 29 January 2017 that will cover the background preparation processes and performer auditions that occur prior to the competition.
Introductory shows: 22 January & 29 January 2017
Heat 1: 5 February 2017 (four qualifies to the semi-final)
Heat 2: 12 February 2017 (four qualifies to the semi-final)
Semi-Final: 19 February 2017 (four qualifies to the final)
Final: 26 February 2017
Each of the two heats will qualify four songs for the Semi-final. Public televoting selects two semi-finalists, and a jury panel selects two others. In the semi-final, the public selects two finalists and the jury selects two finalists.
In the final, the public televoters exclusively decide the winner og Supernova 2017.
The four shows will be broadcast from LTV Studio 6 in Riga.
Latvia appeared in Eurovision Song Contest in 2000, and since the debut, the country has participated every year (16 times) in the contest. The best result was in 2002, where Latvia won Eurovision Song Contest with the song "I Wanna" by Marie N.
The last seven years Latvia only managed to qualify for the Grand Final last year (Aminata Savadogo - " Love Injected") - three of the years they went last in their semi-finals!