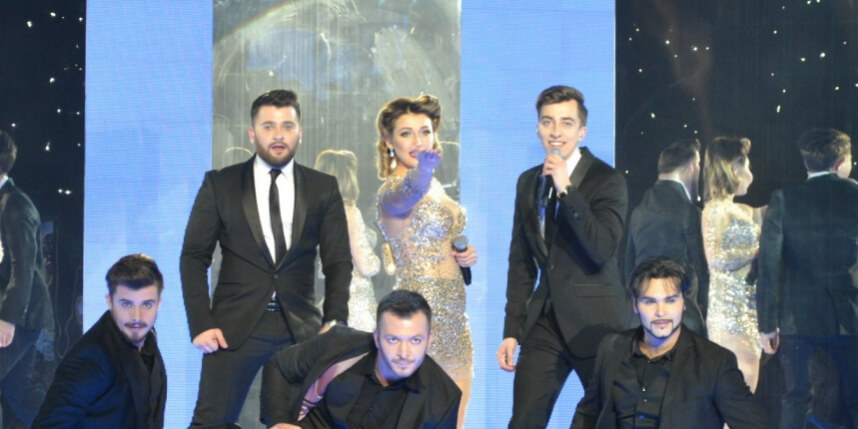 MOLDOVA
Moldova: DoReDoS to Eurovision 2018
DoReDoS will represent Moldova at Eurovision 2018 with the song "My Lucky Day", after winning O melodie pentru Europa 2018 tonight
Tonight the final of the Moldovan selection for Lisbon 2018: O melodie pentru Europa 2018, organized by Moldovan broadcaster TRM took place. Sixteen acts competed, and DoReDoS won with the song My Lucky Day.
My Lucky Day is written by Philipp Kirkorov and John Ballard.
O Melodie Pentru Europa 2018 – Result
DoReDos – "My Lucky Day" (24 points)
Vera Țurcanu – "Black Heart" (15 points)
Doinița Gherman & One Voice – "Dance in Flames" (13 points)
Tolik – "Broken Glass" (13 points)
Anna Odobescu – "Agony" (11 points)
Sandy C & Aaron Sibley – "Once Upon a Time" (9 points)
Nicoleta Sava – "Esencia del Sur" (8 points)
Felicia Dunaf – "Alien" (7 points)
Constantin Cobîlean – "Numai tu" (7 points)
Lavinia Rusu – "Altundeva" (6 points)
Anna Timofei – "Endlessly" (2 points)
Ilia Sorocean & Dasha DaGro – "Minds & Veins" (1 point)
Bella Luna – "Moments" (0 points)
Ruslan Tsar – "Come to Life" (0 points)
Viorela – "The Gates of Love" (0 points)
Che-MD – "Inima-n stîngă" (0 points)
DoReDos
DoReDos is a Moldovan trio with the members Marina Djundiet, Evgeny Andrianov, and Sergiu Mita. The band started in 2011, and in 2015 they participated in the Moldovan O Melodie Pentru Europa 2015 with the song "Maricica" and again in 2016 with "FunnyFolk".
O Melodie Pentru Europa 2018
O Melodie Pentru Europa 2018 selected Moldova's entry for Eurovision Song Contest 2018 in Lisbon. O Melodie Pentru Europa 2018 had two phases: Live auditions and a Final. A semi-final was planned for 22 February 2018, but was later scrapped.
24 January 2018: Live Auditions
22 February 2018: Semi-final (cancelled)
24 Februry 2018: Final
Firstly an expert jury chose 28 songs for the live auditions, where 16 advanced to the final. The result of the final was decided by 50/50 jury/televoting.
Moldova has participated in Eurovision Song Contest every year since its debut in 2005. Out of the 13 times we have seen Moldova in Eurovision, they manage to qualify for 9 Grand Finals.
The best result was last year where Sunstroke Project participated with the hit "Hey Mamma", finishing 3rd.