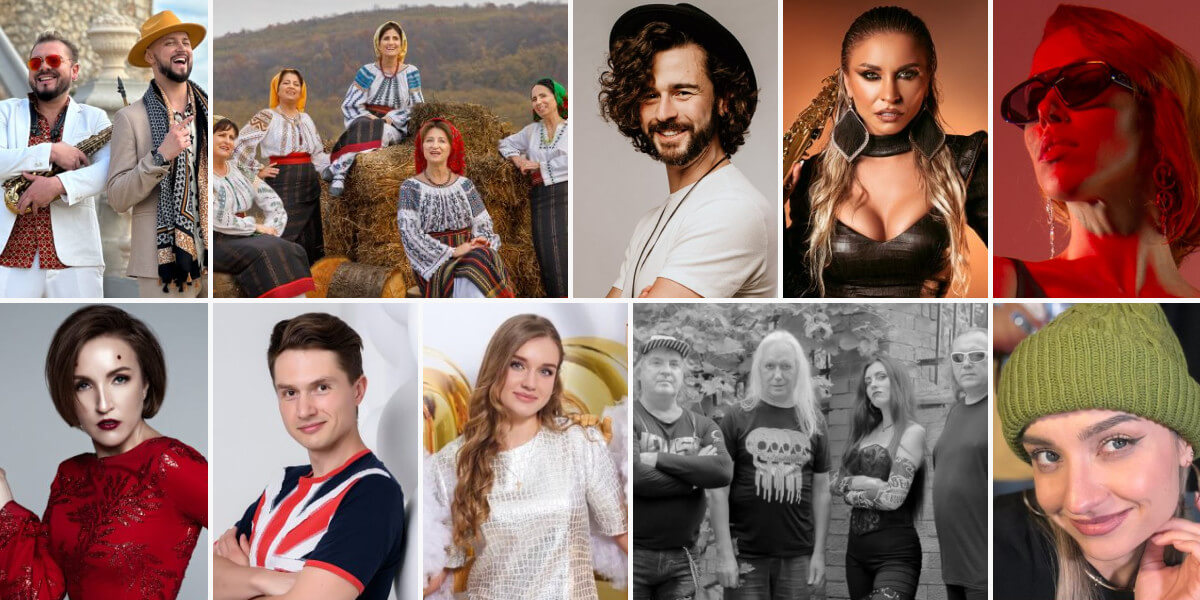 MOLDOVA
Moldova: 10 finalists selected for Etapa Națională 2023
The 30 songs auditioning for Moldova's national selection for Eurovision 2023 have been shortlisted to 10. Listen to the songs and vote in our poll: Who should win Etapa Națională 2023?
Today, Moldovan broadcaster TRM held the auditions for their national selection, Etapa Națională 2023.
60 songs had been submitted, then the field was narrowed down to 33 songs. Two of the songs were disqualified while one was withdrawn, and today the 30 songs were judged in front of a professional jury panel at the live auditions.
The jury shortlisted the entries to 10, and those songs will compete in the final of Etapa Națională 2023 on 4 March.
Etapa Națională 2023 – Auditions
Moldova in the Eurovision Song Contest
Moldova has participated in the Eurovision Song Contest every year since their debut in 2005.
Their best result was in 2017, when Sunstroke Project finished 3rd with the hit Hey Mamma.
Out of the 17 times we've seen Moldova in Eurovision, they've managed to qualify for 12 Grand Finals.