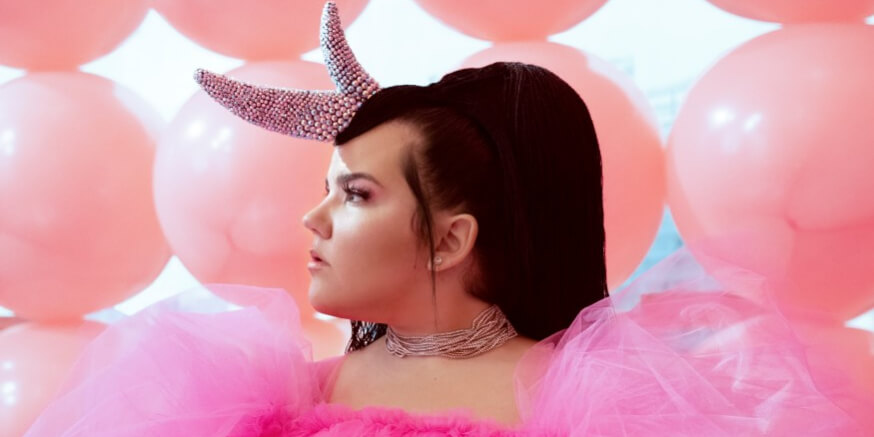 NETTA BARZILAI
Netta releases new single "Bassa Sababa", her first since winning Eurovision 2018
Eurovision 2018 winner, Netta Barzilai, released her first post-Eurovision song: "Bassa Sababa"
After winning Eurovision Song Contest 2018 in Lisbon with her song "Toy", Netta from Israel released her new, second single – "Bassa Sababa".
The video clip was shot in Kiev for 3 days, with more than 250 crew members (50 people/dancers are performing in the clip), 13 different locations and total cost of nearly 1 million Israeli shekels (around 240,000 EUR), one of the most expensive video clips ever produced by an Israeli artist.
The new song was written by Netta, her producer Avshalom Ariel and Stav Beger - who also wrote "Toy" together with Doron Medalie. Instead of chickens sounds, Netta decided this time to include rhinos in her video, in a cute and pink way.

Netta was recently signed a record deal with the international music company BMG, which represents artists like Bruno Mars, Lenny Kravitz, John Legend, Kylie Minogue and more.
Cool Bummer
The word "Bassa" means in the Hebrew slang "Bummer" and the word "Sababa" in Hebrew translates to Cool, Great, both used in a non-formal light talk. Both words are with Arabic-origin.
Netta said today:
– I've learned this year through my audience that i'm stronger than I think. That the light and joy inside me and the people around me can beat together all the darkness that comes from inside and outside.
Why the rhino theme? Netta explains why:
– A rhino is an animal with very thick skin, that protects itself and its herd by attacking and not running away. They also lives in herd and they move and survive together. I'm excited with share with you 'Bassa Sababa' - a festive and empowering anthem, about going independent in all ways, about coping with difficulty in life - together - and with alot of happiness, lightness and color.